Joe Cole admits joining Liverpool was wrong, but is happy again at West Ham
Joe Cole says he was wrong to join Liverpool, but is happy at West Ham and intends to see out his career at Upton Park.
Last Updated: 06/03/13 9:44am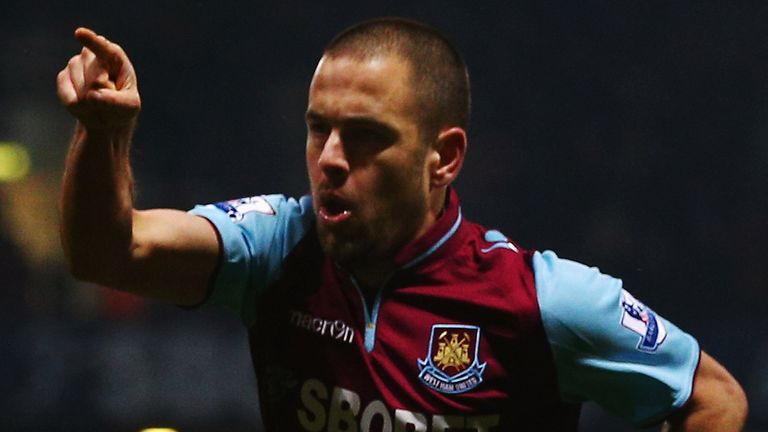 Cole returned to West Ham for a second spell in January, after two-and-a-half forgettable years at Anfield.
He concedes that he made a mistake in heading for Merseyside as a free agent in 2010, after seeing his contract run down at Chelsea.
Cole says he never adapted to life at Liverpool, but claims he was left with little choice but to make a move as he could not bring himself to turn out for Tottenham Hotspur.
The 31-year-old midfielder said in The Sun: "I can only play for teams that I'm passionate about and I think that's what went wrong for me at Liverpool.
"I didn't feel a connection with the club or the place that I had at Chelsea and West Ham.
"I had seven great years at Chelsea but the club wanted to go in a certain direction and I wasn't involved. So I was left with two real options - Liverpool or Spurs.
"Spurs was probably the best option because they were offering me a five-year deal and it meant I could stay in familiar surroundings.
"But I just couldn't do it, I just couldn't see myself pulling that Spurs shirt over my head. With the rivalry between Spurs and West Ham and Chelsea, it felt a bit mercenary."
Settled
Having re-joined the club that helped to launch his career, Cole is hoping to recapture his best form and hang up his boots as a West Ham player.
He added: "I was missing London and my family and I had a personal tragedy in December when my brother-in-law died.
"I got an opportunity to go back to West Ham and I don't want to move any more."