Matt Taylor is playing for West Ham despite a fractured jaw
West Ham winger Matt Taylor has revealed he has been playing with a fractured jaw in recent weeks.
Last Updated: 19/03/13 9:19am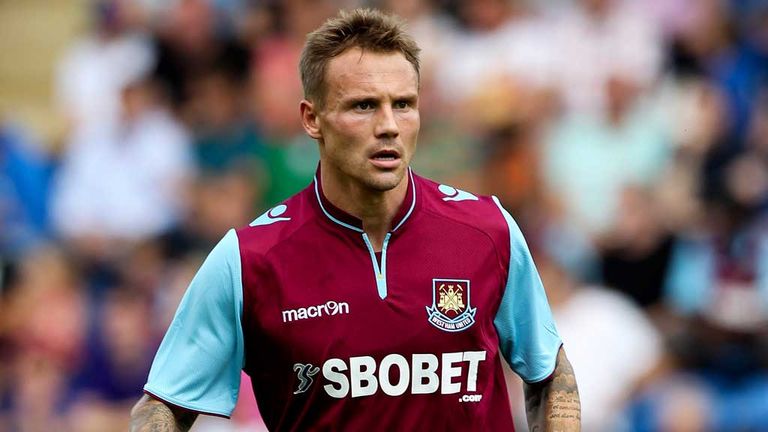 The 31-year-old suffered the injury after receiving a boot in the face from Stoke's Peter Crouch earlier this month but still played against Chelsea the following week.
Taylor admits the injury is still causing him problems but insists he is happy to play on through the pain.
"I have a small fracture in my jaw and it is a bit sore now," said Taylor, quoted in the Daily Express.
"But it is just one of those things that will heal and I was given the choice whether I was happy to continue playing with it and I was."
The former Portsmouth man has played 21 Premier League games for the Hammers this season, scoring one goal.