Sam Allardyce ready to commit future once West Ham reach 38-point mark
Sam Allardyce says he will sign a new contract once West Ham have reached 38 points in the Premier League.
Last Updated: 28/03/13 4:30pm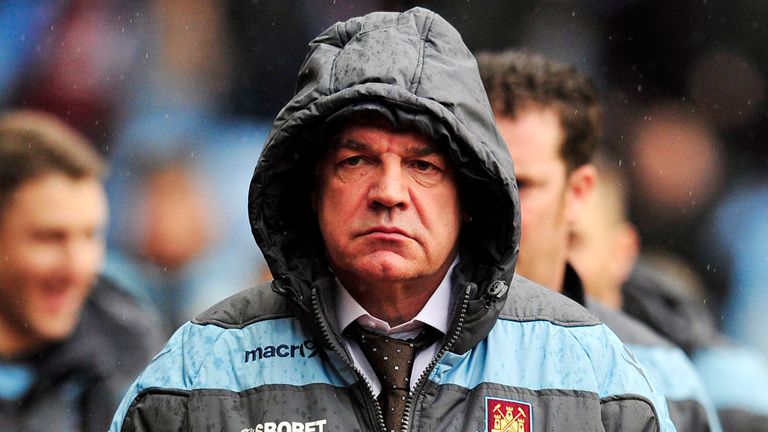 Allardyce and the club have always maintained a new deal is on the cards but will not be rubber-stamped until another season of top-flight football is guaranteed.
And, according to the manager, whose current deal expires in the summer, it will take five more points before both parties are happy relegation is no longer a real threat.
He said: "I want us to get safe and then if the contract's already there and ready to sign, I'll sign it, move on and get ready for next season.
"I'm not so sure we have to wait until we're mathermatically safe. I think if we get to 38 points both parties would say that's going to be enough this season.
"Hopefully we can get to 38 points as quickly as we can, then we'll have a few games left to achieve more than 40 points if we can."
West Ham have won just twice in nine league games, and Allardyce said: "It's been a little disappointing recently, not from a contract point of view but from a results point of view.
"I'm disappointed we haven't already clinched safety because I think we should have done based on our performances.
"Our lack of concentration and, on some occasions, our lack of goals has made us linger on this subject.
"We all want to get it out of the way, done and dusted and focus on hopefully another season in the Premier League."