Stewart Downing reveals Brendan Rodgers backing after threat of Liverpool exit
Stewart Downing is confident his long-term future remains at Liverpool after forcing Brendan Rodgers into a U-turn.
Last Updated: 31/03/13 12:31pm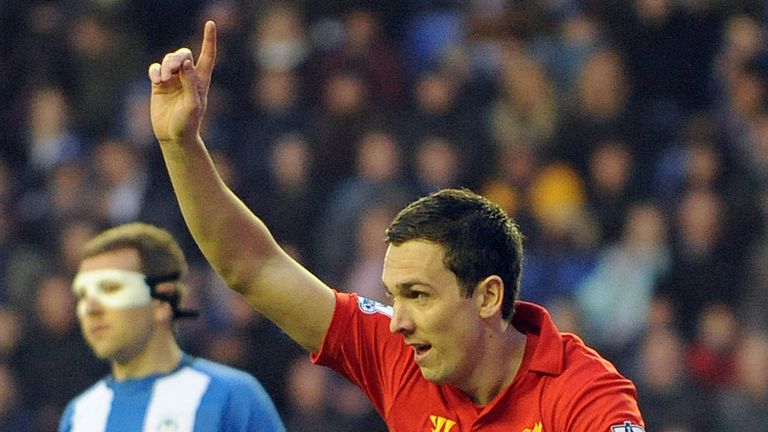 The Reds boss told Downing that he was free to leave the club earlier in the season, however a string of eye-catching performances have seen the 28-year-old cement a regular place in the starting XI.
Downing has started Liverpool's last 15 Premier League fixtures and will face former club Aston Villa in the West Midlands on Sunday.
Speaking on his relationship with Rodgers, Downing told the Sunday Telegraph: "He wants me to stay, he's told me that.
"He said I have been brilliant and that's why he wants me to play every week. So, for me, that's all put to bed now."
Former Middlesbrough and Villa winger Downing looked set to leave Anfield in January after Rodgers told him he was surplus to requirements.
And the 34-cap England man admitted: "It was like a kick in the teeth; a shock. It hurt, it really did. I cannot afford not to be playing. Not at my age. He said: 'If things don't change you are free to leave.' He was quite open about it and credit to him for that.
"Everyone thought when he said it that that was it for me but I have actually always got on well with the manager and I have always worked hard. At Middlesbrough with Steve McClaren, I worked hard in a defensive, counter-attacking team and at Aston Villa it was the same.
"But the biggest criticism you can have is the manager saying you can go and I had that. I just felt I needed a chance, that I needed a run of games."