West Ham boss Sam Allardyce wants to know budget before signing new deal
West Ham United manager Sam Allardyce wants to know how much he can spend in the summer before signing a new contract.
Last Updated: 07/04/13 10:58am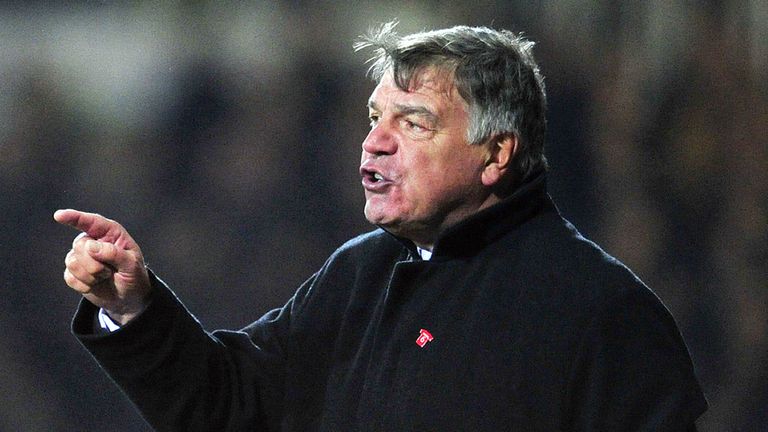 Allardyce has been in talks over a new deal at Upton Park and has been happy to wait until the Hammers' Premier League survival has been confirmed before finalising the deal.
He is willing to commit to the club for the next three years, but also wants to be certain of his transfer budget before putting pen to paper.
"I'm not going to sign a contract and then find out what my budget is," Allardyce told the Sunday People. "I'm going to see what my budget looks like first.
"To be fair to co-owners David Gold and David Sullivan, they have never let me down yet. They have always stumped up exactly what they could and I think we have spent wisely this season."
He added: "I won't sign until we are totally safe and we aren't there yet.
"There's no point signing now and then finding you don't get those points you need and the worst comes to the worst.
"So the finer detail is something that still needs to be agreed, but overall I don't envisage any problems cropping up. I'm happy to commit to 2016 and, who knows, hopefully I'll be around to take the club into the new Olympic Stadium at Stratford."
Allardyce is keen to conclude a permanent deal for on-loan Liverpool striker Andy Carroll, but he is not planning a major overhaul of his West Ham squad.
"Hopefully we won't be too busy in the transfer market," he continued . "We won't be having the kind of player changes that we had in the first year or so.
"I'm going to do a full inventory of what the ins and outs have been over the last two years. I think I will be touching about 40 out and about 30 odd in and you can't keep doing that.
"I'm hoping only three or four out and maybe five in before next season, and that will make it a fantastic summer for me."