West Ham co-chairman David Gold welcomes technology and Financial Fair Play
David Gold has welcomed the introduction of goal-line technology and the ratification of rules on Financial Fair Play.
Last Updated: 11/04/13 4:48pm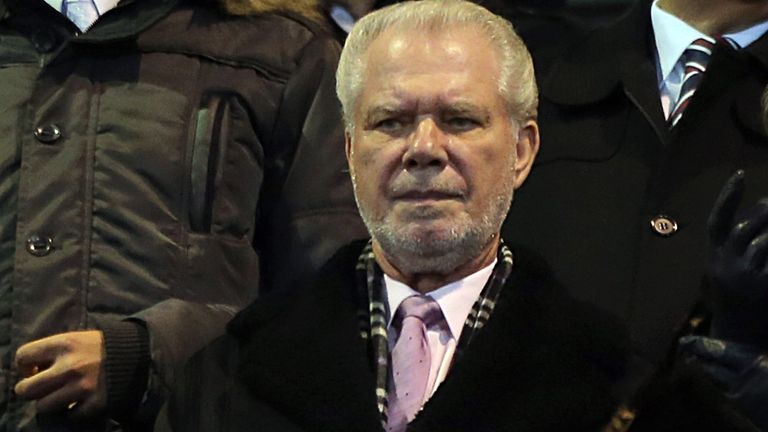 Hawk-Eye has been chosen as the provider of goal-line technology in the English top flight after a meeting of the 20 clubs on Thursday, and Gold is only surprised that it has not been implemented sooner.
He feels this is a step in the right direction to getting rid of wrong decisions, and is interested to see whether there will now be a greater demand for technology to be used for other parts of the game.
"I am disappointed it has taken so long," Gold told Sky Sports News. "Even if we didn't have actual goal-line technology, we do have television with instant replays, and we could have had a fourth official getting in touch to tell a referee if it was a goal. I think this will be fantastic.
"This is a start. Who knows where it will take us. Fans will have a big say in this, and also TV will have a big say. We want the big, bad decisions taken out of football, and this type of technology will do that."
Gold also expressed his satisfaction that Premier League clubs had voted, by the required two-thirds majority, to approve proposals on financial regulation.
He said: "We are happy they have been ratified so they'll go into the rule book, and it is a good day for the Premier League."
Asked about the clubs with doubts, Gold added: "They had their reservations, and still do, but we are a democratic unit and they'll support us going forward.
"It is hard to get unanimity on these things, but we are all pleased that we are addressing these issues."