Sam Allardyce backs David Moyes to cope during Everton's game with West Ham
West Ham manager Sam Allardyce thinks David Moyes will have no trouble keeping the lid on his emotions on Sunday.
Last Updated: 12/05/13 2:18pm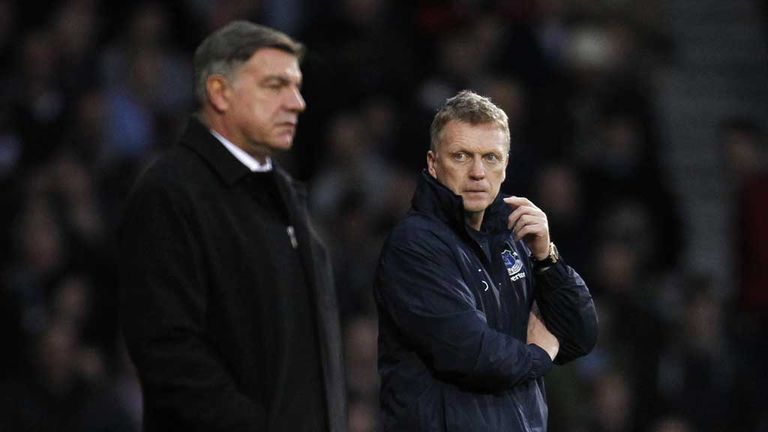 The match will be the Scot's last home game in charge of Everton ahead of his summer switch to Manchester United to replace Sir Alex Ferguson as boss.
Allardyce, who used to coach Moyes at Preston, said: "It will be the last game at home for David as manager so it will be an emotional affair for him, but I'm sure, knowing David as I do, that he will be able to control and calm his emotions and do his very best to get the team to win.
"I don't expect any favours whatsoever and I hope the crowd appreciate what he has done and that they show their appreciation.
"I think David Moyes is the perfect candidate for Manchester United.
"He will bring the same sort of stability and he will try and emulate what Sir Alex Ferguson has done. It will be the hardest job he has ever faced.
"It's an enormous move for him and his career then has gone to the next level, but I don't think anyone can do anything other than applaud him for what he has done for Everton over the last 11 years."