Transfer news: Sevilla claim to have turned down West Ham bid for Alvaro Negredo
West Ham have had an offer for Sevilla striker Alvaro Negredo rejected, according to the Spanish club.
Last Updated: 04/06/13 11:00pm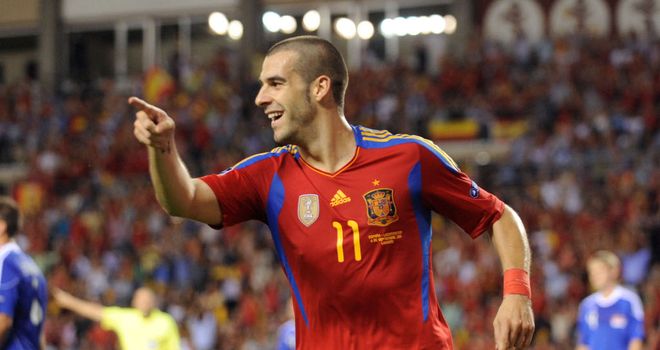 Sevilla president Jose Maria Del Nido claims the Premier League side offered £14.5m for the 27-year-old forward, who last season scored 31 goals in all competitions.
Despite Del Nido's claim of a bid from the Hammers, Sky sources understand that the statement of a concrete offer is wide of the mark.
"He has four years left on his contract," explained Del Nido. "He is at home here. He has scored a lot of goals and delighted us with his football.
"The summer will tell us in due course if he will still be with us, but if you ask my opinion I'd rather there were no bids.
"West Ham offered 17m euros in cash with more in incentives but we do not value the offer and the player refused."
Del Nido explained the club are under no pressure to sell after agreeing a £24m deal to sell winger Jesus Navas to Manchester City.
"The price at which we have sold Jesus Navas is an amount much higher than we thought they were going to offer, especially as there was only one bidder.
"We do not yet know the final figure as there are many variables and incentives in the deal.
"But we have no need to sell as this has covered our budget deficit.
"In the past we have been willing to sell a player if the market value is offered, but so far all the offers that have come in have been rejected."