Transfer News: West Ham target Massimo Ambrosini to listen to Fiorentina
West Ham United target Massimo Ambrosini has admitted he would be interested in listening to any offer from Fiorentina.
By Simone Bargellini & Nadia Carminati
Last Updated: 14/06/13 8:33pm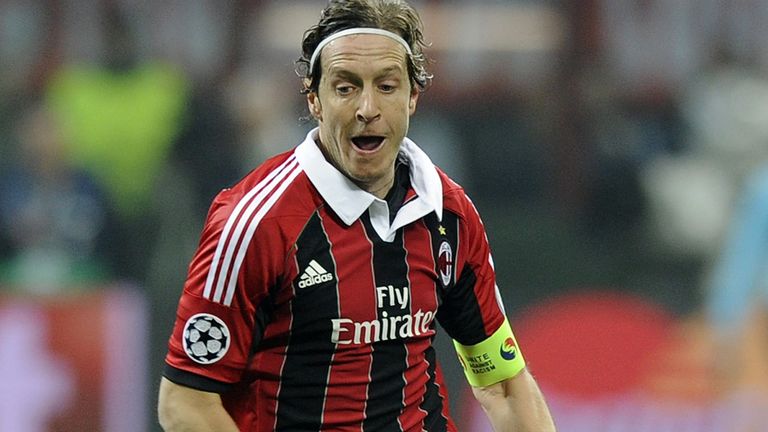 The veteran midfielder is a free agent after leaving AC Milan and has been linked with a move to the MLS.
West Ham have also been in talks with Ambrosini, according to his agent, but he has yet to make a decision on his future and could consider staying in Italy.
At a press conference on Friday, the 36-year-old said of the link to Fiorentina, who will be playing in next season's Europa League: "They are a great club and are coached by a great coach [Vincenzo Montella] with a really serious and intriguing project.
"If they would call me, I would gladly hear what they have to offer to me".
Ambrosini is adamant, though, he will not be thinking about retiring after Milan opted not to give him a new contract.
He said: "It is not up to me to say whether the club's decision is right or wrong. It is not a shocking thing - I am 36.
"I have given so much and AC Milan have the right to make a decision like that. I might have liked it if they had communicated it differently and earlier. I know I still want to be a player."