The perfect transfer?
It is increasingly unusual that a transfer can be said to work well for all parties. Daniel Storey thinks that Andy Carroll's move to West Ham from Liverpool is one of the rare breed
Last Updated: 21/06/13 1:03pm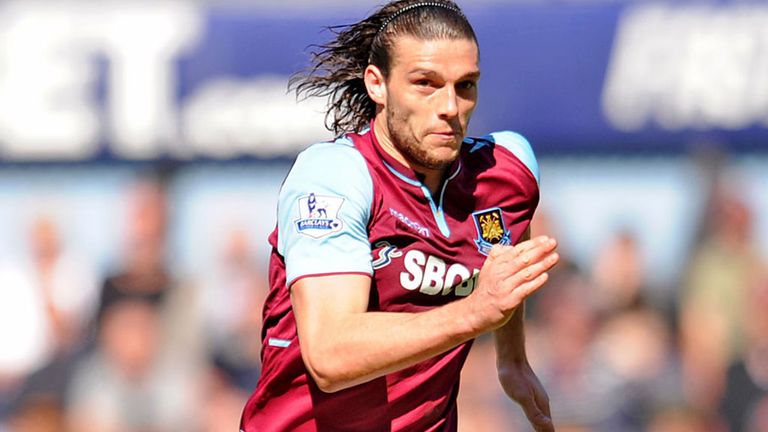 The most obvious element of Andy Carroll's £15million permanent transfer from Liverpool to West Ham is that it is seemingly a deal which 'works well for all parties'.
Such a status quo is rare in modern football, generally reserved for loan deals, when the loanee receives the short-term benefit of a high-quality player, the loaner can keep the player happy without involving them in first-team plans, whilst the individual in question gets vital playing time.
In modern permanent transfers, one party almost inevitably loses out. More often than not players are sold against a manager or fans' wishes, individuals using that most hideous of football creations, player power, to engineer a move to a destination of his choosing. In other cases the buying club gets stung by an over-inflated minimum fee release clause, or the selling club is damaged by a player's refusal to extend a contract, thus lowering the fee it is possible to command. In Carroll's case, however, this simply isn't the case.
"If we can start with Andy Carroll that would be a great achievement for us as he can only get better and better. It is our target to make it a permanent situation. It's our main priority."
Such a statement left little room for discussion on Sam Allardyce's principle aim this summer. Mere minutes after his side's final-day 4-2 victory over Reading, West Ham's manager stated his desire to make the England striker's deal permanent. Allardyce has his man, it appears.
Making Carroll a priority came as no surprise. He is a striker that fits the manager's favoured direct approach, acting as the attacking lynchpin to which Kevin Nolan, Ricardo Vaz Te and Joe Cole or Modibo Maiga can operate. Carroll won an average of 9.3 aerial duels per game in the Premier League last season, a total bettered by no other player.
The England international may have only scored seven league goals last season (and registered four assists), but those figures were hampered significantly by a hamstring injury that limited him to 24 Premier League appearances. Interestingly, of the 34 players to score more goals in the Premier League than Carroll last season, only Demba Ba and Javier Hernandez played less minutes in getting their goals. With a full season, he should be expected to contribute 20 goals and assists combined.
A price tag of £15million may seem steep for a striker who is yet to demonstrate a consistent scoring record in the Premier League, but on investigation is not unreasonable. This is a 24-year-old that had three years left on his £80,000 per week contract at Anfield and has made nine appearances for his country, scoring at Euro 2012. The premium put on the head of English players is notorious, and West Ham paid over £8million for Matt Jarvis last summer, who is three years older than Carroll and has a solitary (and unlikely to be added to) England cap.
But if West Ham are happy to have captured Carroll, Liverpool will not mind letting him leave. The striker has struggled to settle at Anfield ever since his £35million move from Newcastle, and undoubtedly suffered through the extraordinarily inflated nature of his fee.
Furthermore, after spending substantially on the forward, Liverpool then failed to play in a style to suit their new signing. Supporters at Anfield felt that a direct approach to a target man did not fit the club's ethos of attractive attacking play, and Carroll was often left isolated, forced to drop deeper in order to involve himself in proceedings. Carroll is a penalty box striker, his effectiveness decreasing as he moves closer to midfield.
If that was the case under Kenny Dalglish, who signed the striker, it was a situation only likely to worsen under the stewardship of Brendan Rodgers. The Northern Irishman aims to imprint a philosophy of fluidity in the attacking third, with short passing and quick counter attacks. Neither of these strategies are remotely synonymous with Carroll's style, which requires long balls from defence or crosses from wide.
Rodgers' attacking signings in the last year (Daniel Sturridge, Philippe Coutinho, Iago Aspas) all fit into a mould which clashes with Carroll's assets. When such a situation occurs, there is little point in prolonging the agony. Rodgers has gained £15million boost to his transfer kitty (bearing no responsibility for the deal), whilst Liverpool have taken the £20million hit on their signing.
For the player, too, you sense relief: "It's fantastic for me to be here. I really enjoyed last season, and that shows in me coming back and making it permanent. What I wanted to do was come back here and play football."
Those last few words are the key, you feel. Carroll was more than aware that his opportunities at Anfield would be limited. At West Ham he will be the main man, particularly after the departure of Carlton Cole. His efforts will be appreciated by the Upton Park faithful, and the club's approach will suit his style.
A transfer that genuinely sits well with all parties. A rarity, but genuinely pleasing to see.