Gary O'Neil always expected to agree new deal at West Ham
Gary O'Neil says he was always confident he would remain at West Ham, despite officially being released by the club.
Last Updated: 29/06/13 8:45am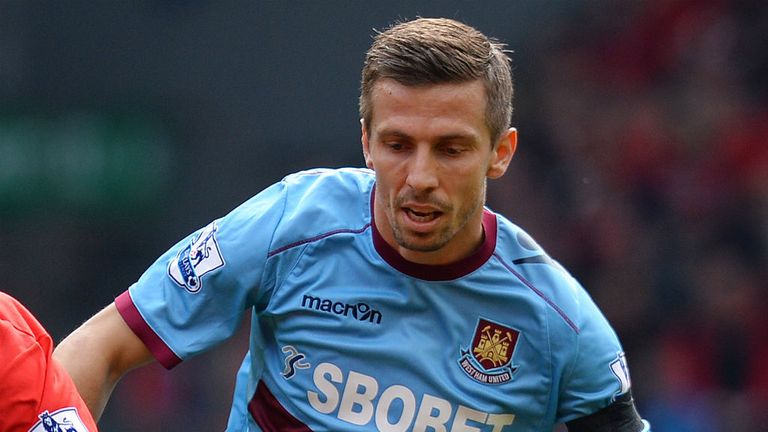 The midfielder was among those to see their contracts at Upton Park expire at the end of the 2012/13 campaign.
With no extension agreed, O'Neil was dropped into the free agent pool and freed to discuss terms with any interested parties.
As it happens, the club he has committed to is the same one he has spent the last two years with.
The 30-year-old claims that was always going to be the case, with there a desire on both sides to get a new deal thrashed out.
"Everything's been agreed," O'Neil told Sky Sports News.
"I didn't need a medical, obviously they know me quite well. All the terms are agreed and everyone's happy, so I'll just sign Monday morning.
"It took a little while. With everyone being on holiday stuff drags out, but we got there in the end."
On being released only to re-sign, O'Neil added: "That's the way it comes out in the press, slightly differently to how it is. We were always sorting it out and I was confident I would end up there."