Stewart Downing says he has no intention of leaving Liverpool
Winger Stewart Downing says there is no way he will be leaving Liverpool amid reports he could be sold by the Reds.
Last Updated: 17/07/13 3:59pm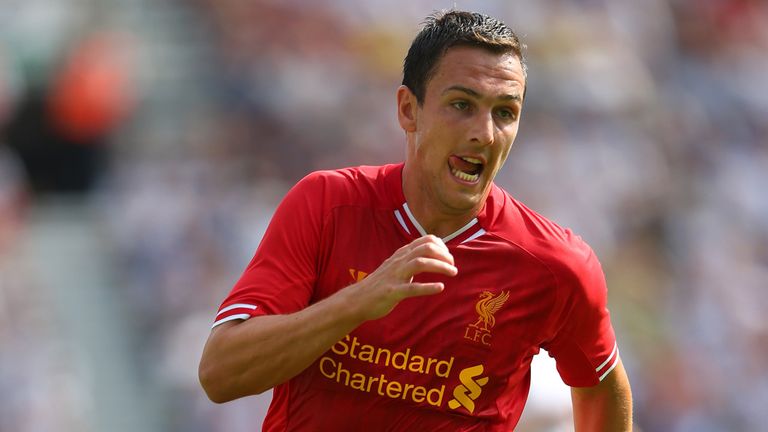 The 28-year-old did not feature regularly at the start of the last campaign under newly-installed boss Brendan Rodgers, prompting speculation that he may be sold.
But he forced his way into the manager's thinking in the second half of the season and produced some fine performances.
Such displays have reportedly led to interest from other clubs this summer but Downing told the Liverpool website he is staying put.
"I'm here to stay," he said. "I'm enjoying it, especially last season when I got a good run in the team. Hopefully that will continue, and I need to work hard.
"I want it to continue. It's why I came here, to play in a successful team."
Liverpool are currently on tour in Jakarta, Indonesia and were greeted by around 1,000 fans at a private airport on Wednesday, one of whom held a banner which read 'Stay here SD19 - don't go away'.
And Downing added: "It's brilliant to have people behind you.
"When they're behind you, you want to do well for them and play well.
"We had a bit of a laugh about it on the bus but all in good spirits!
"There were great scenes and the lads are happy to be here. Fans were following the bus and chasing after it on motorbikes. I've not seen that at any of the clubs I've been at before.
"You can't doubt the support for this club worldwide. All the new players were taking photos and videos."