Karren Brady: West Ham's Olympic Stadium move is not on the cheap
West Ham's Karren Brady has insisted that the club have not been allowed to use London's Olympic Stadium 'on the cheap'
Last Updated: 24/07/13 3:41pm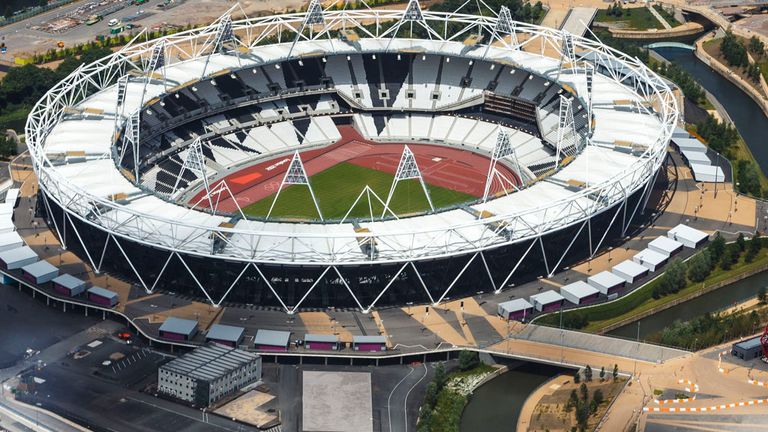 The Hammers' vice-chairman went to Parliament on Wednesday to explain that West Ham must pay off all of their bank debt before they move to the iconic stadium.
The Premier League team have debts of £70m, with half of that bank debt secured on Upton Park, and which has to be cleared when the ground is sold ahead of the move to the Olympic Stadium in 2016.
Brady, giving evidence to the House of Lords committee on Olympic and
Paralympic legacy said the club was not getting the stadium on the cheap and that the deal was good value to the tax-payer.
She pointed out: "West Ham is not getting a free stadium. The stadium was built for the Olympics and what are we going to do with it?
"Across the world stadiums that are not used die. Without anchor tenants the cost would be huge to the tax payer."
As for selling Upton Park, she added: "We did have a tentative deal but that fell away.
"We hope the money generated from the sale of Upton Park will be enough to fulfil our commitment and to help pay off some of our bank debt.
"When we bought the club and took on more than £100m of debt that was guaranteed on the ground.
"We have to pay off all our bank debt to move, we can't take the debt with us.
"If there is any excess from the sale it will meet some of that debt but I don't expect there will be."
At the same meeting, Leyton Orient chairman Barry Hearn said that West Ham's planned move 'was not certain' because of his on-going judicial review and legal action against the Premier League.
Hearn wants his club to ground-share with West Ham and use just the lower tier for Orient's matches.
Hearn said: "This is not a done deal. West Ham have an agreement but I have a judicial review outstanding and litigation with the Premier League that West Ham even moving would be a breach of Premier League rules.
"We have ended up in situation where we have gifted £500m of tax-payers' money to a Premier League club that has a turnover of more than £100m.
"It's a wonderful gift but if I was an Arsenal fan I would wonder why we bothered paying to build a new stadium.
"This is state sponsorship beyond my wildest dreams. In effect it's rent free as they have ability to develop Upton Park."