West Ham boss Sam Allardyce wants to continue five-year unbeaten run against Newcastle
West Ham boss Sam Allardyce is hoping to continue his personal unbeaten run against Newcastle on Saturday.
Last Updated: 24/08/13 2:52pm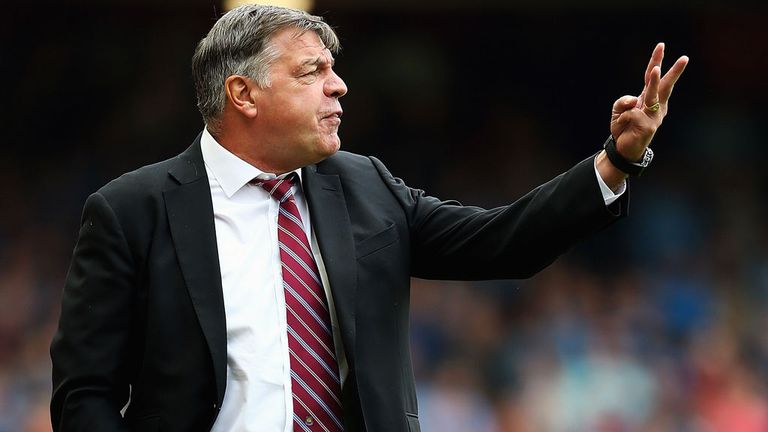 Allardyce has not lost to Newcastle since United sacked him after an eight-month spell in January 2008.
He has taken them on as Blackburn and West Ham boss and is yet to lose since, and the Hammers beat Newcastle 1-0 at St James' Park last season, former Magpie Kevin Nolan scoring the only goal.
The upcoming fixture would have carried extra significance for Allardyce in the past but now any lingering issues with his departure are forgotten.
"I've been back quite a few times," he said.
"From my point of view, it's always been a very positive result whenever I've gone back. I haven't gone back and been beaten yet, so I want the lads to keep that record up for me if they can. It's a difficult place to go and a difficult place to get points.
"As the years go by any (antipathy) soon diminishes, you look to the future and look to build your career. Thinking about the past is not in my make up, it's not my philosophy to keep going backwards.
"It's always about what's going to happen next, how we're going to build a better future, how we're going to become better as a team and improve the club."
West Ham won their season opener 2-0 against Cardiff last weekend, whilst Newcastle were hammered 4-0 at Manchester City.
But Allardyce will not allow his players to become over-confident going in to the match on Saturday.
"We all know that we were poor away from home last season, even if Newcastle wasn't one of the venues that we slipped up on away from home last year," he said.
"I'll just remind the lads over the next couple of days that we had a great start last season and then went to Swansea and got beaten 3-0, and that could have been four or five.
"The Premier League is obviously a very difficult place to play your football and without 100 per cent commitment and focus on every single game, you won't get the result that you're looking for.
"You cannot ease off, every time you do that in this league you get punished. We have to be 100 per cent focused and we have to improve our away form from last season, starting with Saturday's game at Newcastle.
"Even though Newcastle had probably a poor performance, Alan (Pardew) would say that was only brought about by circumstances and Manchester City being absolutely brilliant."