West Ham boss Sam Allardyce reveals he tried to sign Romelu Lukaku this summer
West Ham boss Sam Allardyce has admitted he tried to sign Romelu Lukaku "all summer" .
Last Updated: 20/09/13 8:11am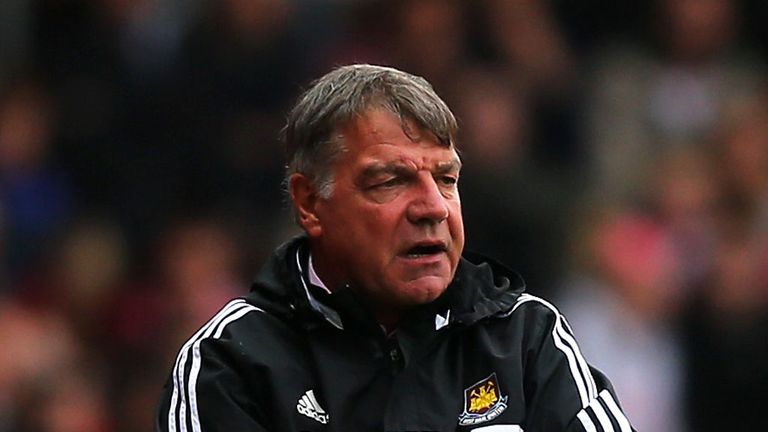 The Hammers have failed to score in the Premier League since their 2-0 opening day win over Cardiff and club-record signing Andy Carroll remains sidelined with a heel problem.
Lukaku was brought in by Everton boss Roberto Martinez on transfer deadline day on a season-long loan from Chelsea after impressing in a similar spell at West Brom last year.
And ahead of their meeting at the weekend, Allardyce admitted a deal for the Belgium international escaped from his clutches following a summer-long pursuit.
"I chased him all summer to be honest," said Allardyce. "But when it became the final day of the deadline we missed out and Everton managed to secure his position.
"We were more or less told he was going back to West Brom. We tried, but didn't manage to clinch it."
Meanwhile, Allardyce has revealed Mladen Petric is edging closer to making his debut for the club after recently arriving on a free transfer.
Petric has been pencilled in to face Cardiff in the Capital One Cup next week as the former Fulham man works on his fitness after missing pre-season following his exit from Craven Cottage.
"Mladen Petric is training every day and trying to overcome the every day fatigue. He is going through a pre-season and that leaves you tired," he said.
"We're then waiting to find his recovery is quicker and he's into the football as well as the physical side. He's enjoying being back with a group of players he can mingle with rather than being stuck in a park or gym.
"We're hoping he can make an appearance in or around for the Cardiff game [on Tuesday night]."