David Sullivan praises West Ham fans for behaviour at Tottenham
West Ham co-chairman David Sullivan has praised the behaviour of the club's supporters during Sunday's win at Tottenham.
Last Updated: 07/10/13 2:39pm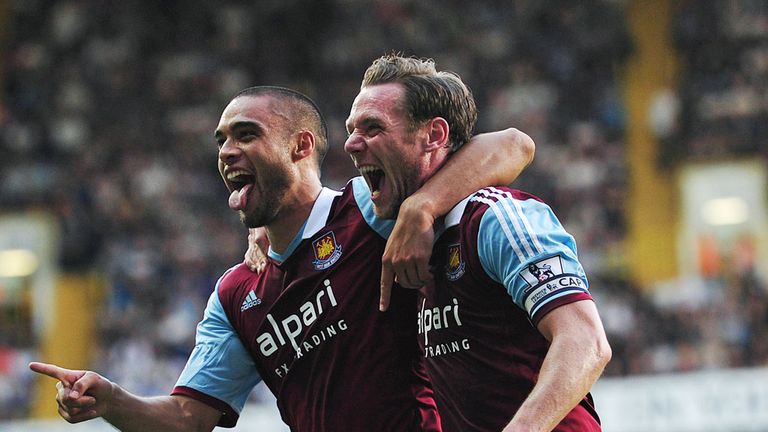 Both sets of fans were warned in the build-up to West Ham's 3-0 win that using the 'Y' word at White Hart Lane would result in arrest.
One Spurs supporter was held on suspicion of a public order offence, but there was no repeat of the offensive chanting from a small section of the away end which marred last season's corresponding fixture.
And a statement issued by Sullivan on Monday read: "It was a truly memorable afternoon for West Ham United at White Hart Lane on Sunday and I want to personally thank our fans for the important role they played in it.
"While Sam Allardyce's tactics and the players will rightly be praised for an absolutely outstanding 3-0 win at our local rivals, our fans made sure that today's headlines were all about football rather than events in the stands.
"On Sunday morning, I wrote an open letter to supporters attending the game to remind them they would be acting as ambassadors for our club. As expected, they did not let us down.
"They also showed respect for the occasion and understanding of the magnifying glass that was on them in the build-up to the game."
Tottenham have traditionally been associated with a Jewish fanbase, and a significant number of their fans claim using the 'Y' word is a way of reclaiming it after years of abuse.
Defiant chants of "we'll sing what we want" were heard around White Hart Lane on Sunday along with repeated songs featuring the word, but there were no mass arrests.