West Ham chief David Gold warns Ravel Morrison to fulfil potential
West Ham co-owner David Gold has warned Ravel Morrison not to blow his chance to become a world-class star.
Last Updated: 20/10/13 12:32pm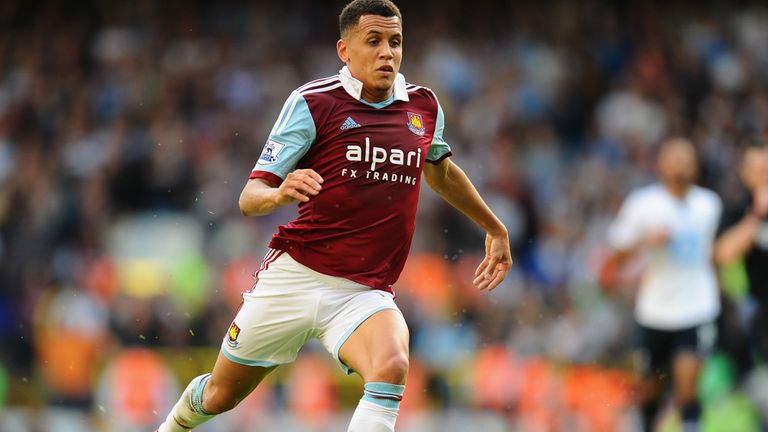 Morrison has been earning rave reviews this season and was rewarded for his fine form for West Ham with his first call-up to the England Under 21 squad earlier this month.
The 20-year-old was tipped for big things after coming through the ranks at Manchester United before things went wrong for him at Old Trafford and he was offloaded to West Ham.
Gold is a huge fan of Morrison and believes the attacking midfielder has the potential to be anything he wants to be.
"It's up to him now. He's 20 years of age and he can be anything. I truly believe we have a young genius emerging," Gold told the Sunday Mirror.
"He is such an exciting prospect for us.
"He's gone past the stage where people have told him you can be a star and it's now completely 100 per cent in his hands. That happens to a lot of players.
"It happened to Paul Gascoigne and to George Best. It was in their hands. Yes, they need help in their teens. But once they are in their twenties - with Gascoigne, Best and now Ravel - it's up to them."
Gold believes Morrison has put his past problems behind him and he has paid tribute to some of the West Ham players who have taken the youngster under their wings to help him focus on his game.
"He has, obviously, had difficulties in the past. I've read that he's had difficulties," added Gold.
"But whenever I meet him and I see him, I believe he is a very sensible young man. I believe all the troubles are behind him. We should stop seeing him as a problem young man. He's not. He's level-headed, he's sensible, he's charming.
"We've got good people looking after him and out for him at our club. West Ham United have a great tradition in doing this.
"Joe Cole helps him. He's got Mark Noble, who's come through the ranks. He's got Kevin Nolan, the best captain in the Premier League in terms of man-management.
"Kevin has embraced him and there is this great camaraderie. He is in this fantastic place. So it's now up to him.
"He's got Sam Allardyce and West Ham is a great club for looking after its players."