West Ham midfielder Joe Cole likely to need to stay fit to earn a new contract
West Ham United manager Sam Allardyce wants Joe Cole to stay fit before discussing a new contract with the midfielder.
Last Updated: 02/11/13 11:56am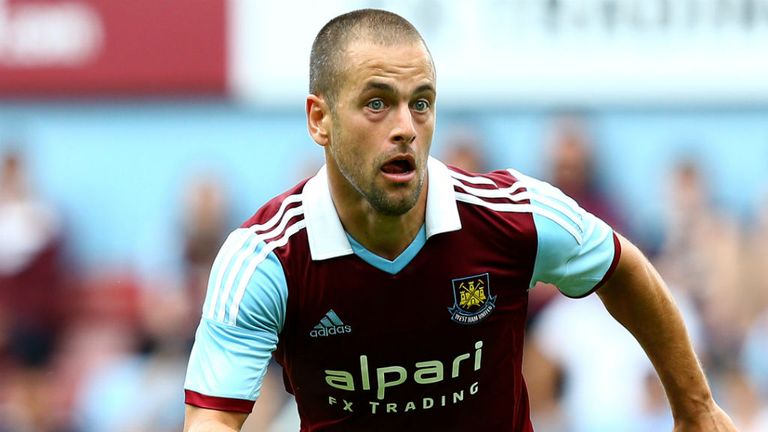 Cole returned to Upton Park from Liverpool back in January and has scored three goals in 18 appearances in his second spell with West Ham.
He is out of contract at the end of the season and has already spent a month on the sidelines this term with a hamstring injury.
Allardyce is in no rush to arrange a new contract with Cole, who turns 32 next week, and outlined the importance of the player being able to enjoy a consistent run of games.
"It's not about proving his fitness, it's about staying fit," said Allardyce.
"There is a big difference. Joe is fit. Even in his 30s his fitness stats are very good.
"Joe's concern is not picking up injuries. A proven period of time when the injuries do not reoccur is more what we are trying to look for and evaluate.
"At the end of the season we evaluate what the contribution of the players is - not just what he has done in the games he has played, but also how many games he has played.
"If he has only played five and you divide that over his wages, it's pretty expensive.
"That is a really good equation to work by when you talk about new contracts."