Premier League: Olympic Stadium being transformed into West Ham's new home
Work has begun on the transformation of the Olympic Stadium into the new home of West Ham United.
Last Updated: 20/11/13 3:30pm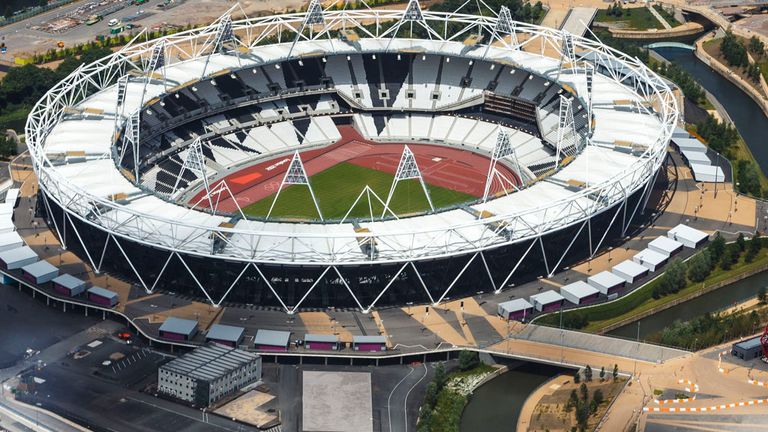 The 500-tonne lighting towers will be taken down and replaced by lights underneath a new 45,000 square metre roof.
West Ham were accepted as the preferred bidder to become long-term tenants at the stadium last December after a lengthy saga over its future use, and are planning to begin the 2016-17 season at their new home.
"This marks a key milestone in the stunning, £200m transformation of the Olympic Stadium - one that will culminate in an iconic new home for our club," West Ham's vice-chairman Karren Brady told the club's official website.
"My team and I fought exceptionally hard on behalf of our supporters to ensure these modifications, which we knew were of paramount importance to our supporters, took effect."
The roof is being redesigned to cover all the seats, some of which will be retractable so that the running track can remain in place.
The capacity of the stadium, which cost £430m to build, will reduce from 80,000 to around 55,000 once the extensive re-modelling - some of which is being met by the British taxpayer - is complete.
"It was vital for us that this stadium offers an incredible viewing experience for West Ham fans and I think that will become ever clearer as the conversion progresses," Brady said.
"We're wholly committed to delivering a state-of-the-art home for West Ham United by 2016 that will honour the Olympic legacy pledge. Today represents another significant step toward that hugely exciting goal."
Before West Ham move in, the stadium will host some matches in the 2015 Rugby World Cup.