Premier League: Sam Allardyce believes West Ham can surprise Chelsea on Saturday
Sam Allardyce believes West Ham can spring a surprise against Chelsea - by taking a leaf out of Newcastle's book.
Last Updated: 23/11/13 4:42pm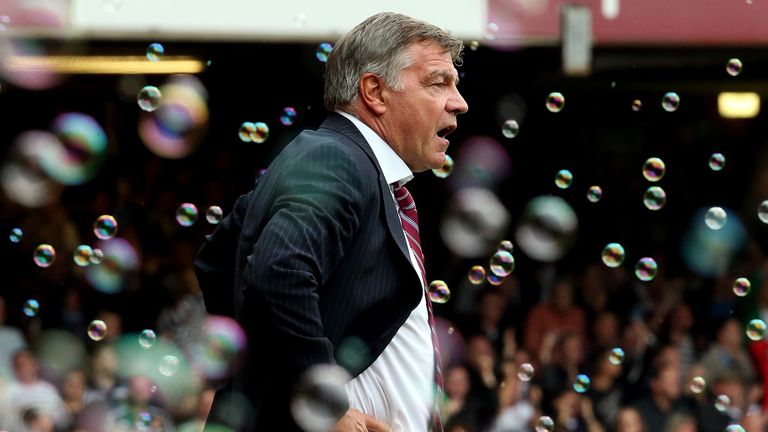 Alan Pardew's side confounded the critics with a hard-fought 2-0 win over Jose Mourinho's side earlier this month - and Allardyce is hoping to profit from a similarily disciplined approach this weekend.
"Newcastle frustrated Chelsea and started the process of winning that game by keeping a clean sheet and scoring a free-kick then sucked them in and hit them on the break for the second," Allardyce said.
"With that result for Chelsea, there's a chance to see where their weaknesses lie. But anything less than top form for all of our players would make life difficult for us. We will have to produce the end product because chance creation will be harder."
West Ham have scored just twice in their last four games and Allardyce knows it is an area they need to improve on, given the strength of their defence.
"In terms of our goals it's not that we're not creating chances but we're not converting them. Our chance conversion is among the worst and that has to improve," he said.
"To take the pressure off us all we need results. We haven't achieved that so far, and we need to turn the performances into results.
"We played against Spurs and scored three goals, we could have scored more goals against a lot of teams.
"In the striker area, we are not delivering goals in the game. We have outplayed a lot of teams since we have played without a striker. The tactical side of it has worked, but we haven't taken our chances."
West Ham have not won at home in the league since the opening day against Cardiff City and Aallardyce is hoping to have James Collins and Joey O'Brien available after both pulled out of international duty this week.
"Any injury comes at a bad time for any team and we're calculating the injury list," he said.
"We're hoping that because O'Brien and Collins pulled out that will help with the extent of their injuries.
"Razvan Rat went off after 25 minutes with a hamstring in Romania's game so his assessment is more difficult, but we're hoping that Joey and James Collins will be okay."