Premier League: Sam Allardyce hopes win over Chelsea can spark West Ham resurgence
Sam Allardyce hopes West Ham will end a poor run of form against Chelsea in Saturday's Premier League clash.
Last Updated: 23/11/13 4:42pm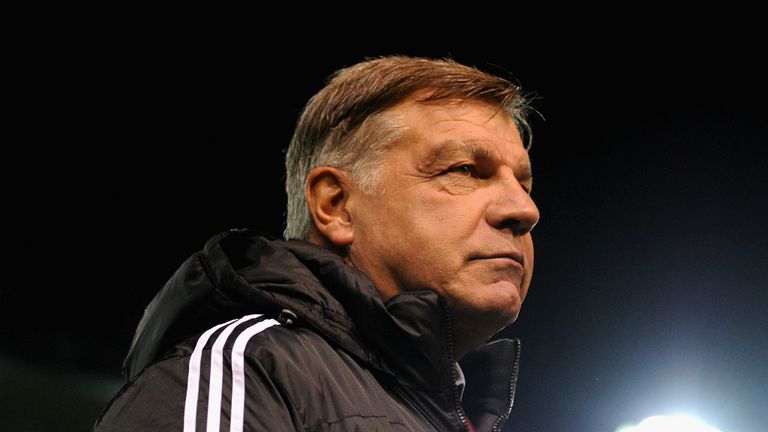 Allardyce admits the 2013-14 Premier League season has been a frustrating one so far, with a lack of goals the Hammers' main problem, and he hopes some of their positive performances will start to earn the points they deserve.
They have only won one top division game since the end of September, albeit a memorable one when they finally broke their shackles and crushed Tottenham 3-0 at White Hart Lane.
"We can't keep saying good performances will eventually turn into results when they haven't when you're 11 games in," Allardyce said in an interview with Sky Sports' Geoff Shreeves.
"I think those good performances should have had a lot more wins behind them, on the way we played, the chances we created, the amount of clean sheets we've achieved this year already.
"I think we achieved 11 clean sheets in the entire season last year and we've got six already. That should have brought us four or five wins.
"We've had some great performances which have ended up in a draw. We had a terrific performance at Hull, we couldn't score then ended up losing 1-0.
"We obviously had a great performance and the result of the season at Tottenham, so it shows on our day we can beat the best.
"We haven't been on our day in front of goal enough, having played 11 games and under 10 points that isn't good. That's not what should be happening to us based on the level of our performances we've given this season.
"We won results at this stage last year that we didn't deserve and this year we're not getting the wins we do deserve. That's the difference between where we are now and where we were last year."
Allardyce, who took charge of West Ham in June 2011, added: "It's gone quickly Geoff. It's been a very quick two-and-a-half years up to now, I've had a great time.
"I've enjoyed the lifestyle here in London and more importantly the small success at West Ham, obviously getting them promoted in the first year and finishing tenth last year.
"Chelsea have faltered in the last couple of games, Newcastle away and they got a bit of luck with the penalty they got to draw against West Brom at home.
"They've shown a couple of frailties we've got to try and exploit. We saw how Newcastle did it, and West Brom did it, and we've got to try and do the same.
"But we can only do that by being tactically aware and having every player on top of his game on Saturday."