West Ham boss Sam Allardyce wants wins after losing 3-0 to Chelsea at Upton Park
Sam Allardyce wants West Ham to go 'all out' for wins against Fulham and Crystal Palace after the 3-0 defeat by Chelsea.
Last Updated: 24/11/13 8:47am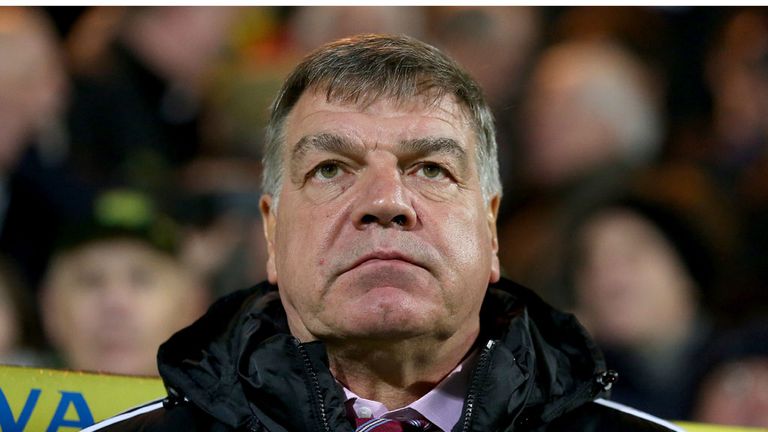 West Ham remain outside the relegation zone on goal difference after Saturday's loss and have won just once in the Premier League since the opening day of the season.
Frank Lampard's brace against his old club helped Chelsea to victory, but it is not the games against title contenders that Allardyce views as decisive.
Instead, the West Ham boss is targeting points against those clubs who are also in the ongoing battle to preserve their Premier League status.
West Ham host 18th-placed Fulham next weekend before tackling 19th-placed Crystal Palace in their next game, and Allardyce wants positive results from both fixtures.
"The ultimate of any season in the Premier League is how well you do against the teams that, if you're in the bottom when you play them, or even if you're not in the bottom when you play them, it's how well you do against them," Allardyce told Sky Sports.
"I think that we've got two games in four days against Fulham and Crystal Palace, and we've got to go all out to get as many points as we possibly can.
"We're getting to the stage where we've got to be winning now rather than drawing."
The strikerless Hammers, who have now failed to score in seven of their 11 league matches this season, were booed at half-time and the conclusion.
Allardyce said: "I don't see why they shouldn't boo when they're not satisfied with what they're seeing. I wasn't satisfied with what I saw."
Allardyce made a double substitution five minutes prior to the interval, with Joe Cole marching down the tunnel after being taken off.
"Somebody has to come off," Allardyce said. "It's frustrating, every player's frustrated, because all every player ever does is think about themselves. I have to think about the bigger picture.
"If he's frustrated, that's fine. Next time he gets the chance, he's going to play so well for me that the last thing I could do is substitute him.
"I brought the captain (Kevin Nolan) off in the end, because I didn't think he drove the team on as much as he normally does."