Sam Allardyce in no hurry to throw West Ham striker Andy Carroll in against Liverpool
West Ham boss Sam Allardyce insists he will not be hurried into bringing Andy Carroll back into his starting line-up.
Last Updated: 07/12/13 2:48pm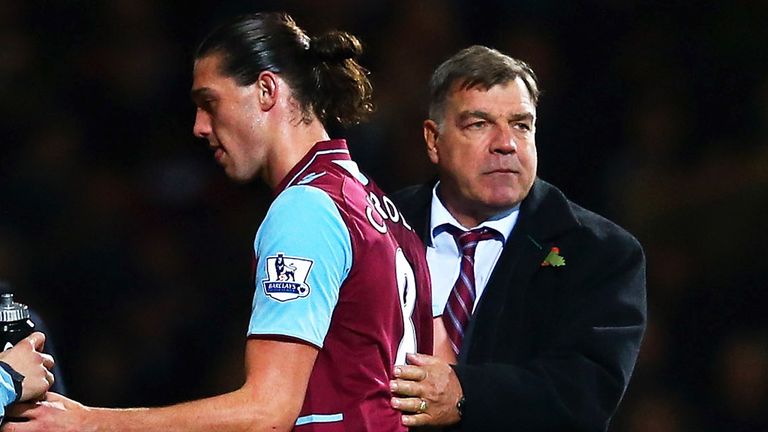 Despite struggling just outside the Premier League's drop zone, Allardyce will resist the temptation to throw the former Newcastle striker into the fray against Liverpool on Saturday.
Carroll, who cost the Hammers £15m last summer following a year-long loan deal at Upton Park, is back in full training having recovered from the heel injury which kept him out since September, but Allardyce will wait until he is match fit before including him in his line-up.
"We will get him back as quickly as we possibly can, but my position is to take a sensible view," he said.
"We are in a difficult position at the minute but I can't panic into putting Andy in too quickly. It is my responsibility to make sure he is there to stay when he comes back onto the field, and not just one or two games.
"In the position we're in at the moment it is extremely tough to resist putting him in. I'd like to put him on the bench at Liverpool, but that would be rather stupid."
In the former Liverpool striker's absence, Allardyce has regularly played a formation without a recognised striker and is delighted to have his top man at his disposal for the second half of the season, despite admitting the need to curb his enthusiasm when he finally gets back among the action.
"Andy will want to play quicker than he should and I'll have to calm him down until the specialist says it's time for him to get in amongst it again. Hopefully he'll then have an impact when he returns," he said.
"I'd love to have him available and would love to have had him available over the last few weeks, but the rest of the team need to maintain their confidence and do a bit more of what they did in the recent 3-0 win over Fulham."