Premier League: West Ham boss Sam Allardyce has backing of club's board
Sam Allardyce believes he has the full backing of West Ham's board but admits he has not spoken to the club's owners.
Last Updated: 12/12/13 3:45pm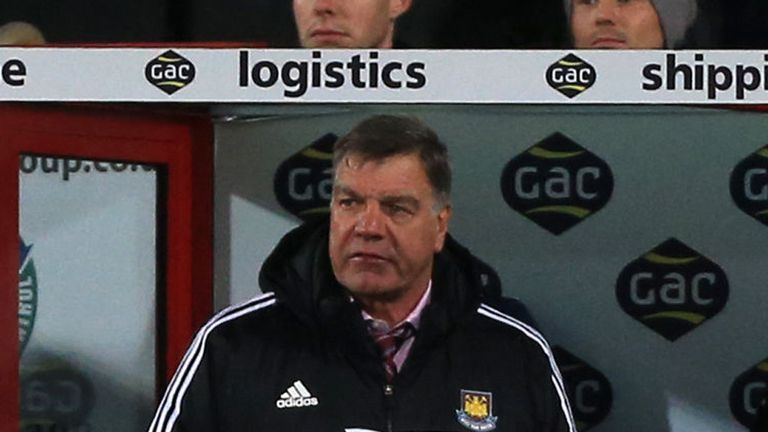 The Hammers have won just three times in the Premier League so far this season and head into this weekend's clash with fellow strugglers Sunderland hovering just above the drop zone on goal difference.
Pressure is mounting on Allardyce but the 59-year-old takes faith in the club's track record with managers and sees no need for any dialogue.
"I wouldn't have thought I'd need any discussions with the owners, they're either going to stick with me or they're not," said Allardyce.
"That's entirely up to them depending on how they see me in the job and how they see the situation at the moment.
"I can only say when I look at their history that they've always shown a level of patience to try and overcome a difficult situation, I hope this will be the same and I'm sure it will. At the end it's about us getting results again to alleviate the pressure on us all.
"Everyone will speculate about my position because I'm around where all the other clubs are and all the other clubs have got rid of their managers so they all perceive that I'm the next in line.
"It's about picking a few results up and then the pressure goes away for a while. Hopefully we can sustain the results and keep the pressure off us all for a while. From our point of view we have to keep focused on our own job.
"It's the first time in two-and-a-half years that we've had a bad run since I've been here. It happens, we've got to make sure we're determined enough and have the right desire to overcome it."