West Ham boss Sam Allardyce aiming to follow Chelsea's lead and stymie Arsenal
Arsenal have been told to expect another frustrating game when they go to West Ham for the Boxing Day derby.
Last Updated: 26/12/13 2:30pm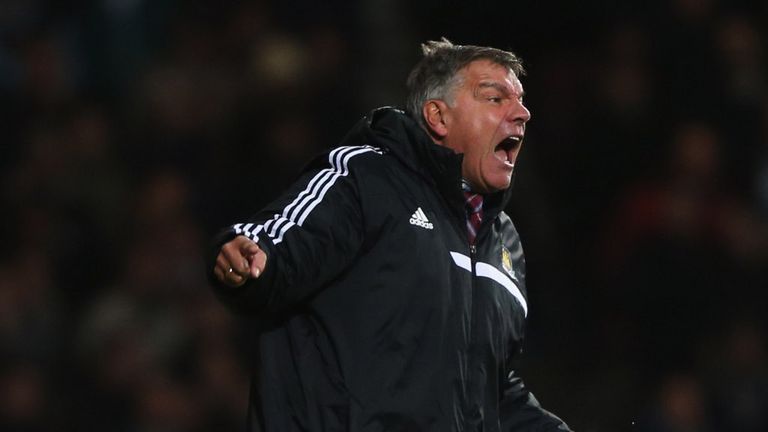 Home supporters taunted Jose Mourinho with chants of 'boring, boring Chelsea' as Arsenal struggled to create chances against their organised opponents at the Emirates on Monday.
And West Ham boss Sam Allardyce, whose side shipped eight goals to Arsenal over two games last season, plans to follow the Mourinho blueprint on Thursday.
He said: "Arsenal had a very tactical game (against Chelsea). We could do with locking them out like Chelsea did.
"We got tumbled over twice by them last year, particularly at the Emirates, so we'll protect ourselves on Arsenal's abilities and then try to exploit their weaknesses."
Kevin Nolan will be back to captain West Ham after serving a ban, but Winston Reid (ankle) and Andy Carroll (foot) are still out.
Allardyce said: "All the injuries are progressing very well. Andy is improving all the time and we expect him to be back among the lads very shortly."
In the meantime Allardyce has been linked with a move for former Sunderland striker Asamoah Gyan, who is currently playing in the United Arab Emirates.
He said: "We'll be linked with anyone who's a centre-forward who might be coming back into this country.
"If there's a player of any sort of quality we try and find out what the situation might be, but it's nothing more than that."