West Ham manager Sam Allardyce irked by 3-1 defeat to Arsenal
West Ham manager Sam Allardyce was critical of his side's finishing after the 3-1 defeat to Arsenal.
Last Updated: 27/12/13 9:09am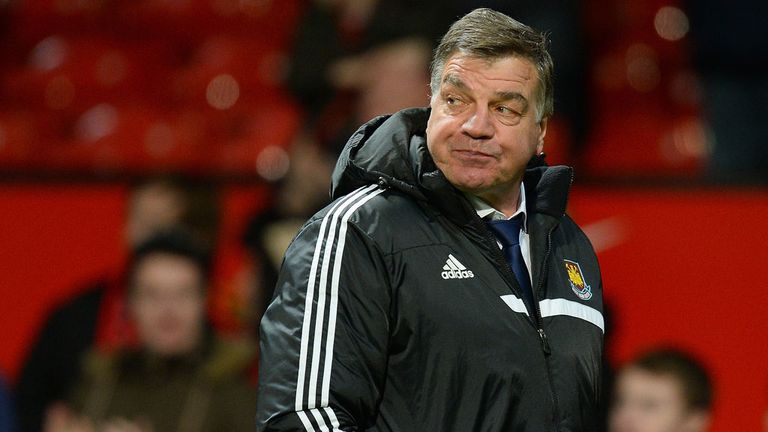 The home side held firm during the first period and snatched the lead at the start of the second through Carlton Cole - missing several opportunities to double their advantage before Theo Walcott's brace swung the game in favour of the visitors.
Allardyce said afterwards: "We've let it slip through our fingers, haven't we?
"We had three golden chances after we scored - Matt Jarvis in the box, one-on-one, Joey O'Brien's free header in the six-yard box and Carlton Cole's side-foot tap.
"We paid the price because what Arsenal do then is take more and more chances when they are losing.
"It was either going to be us getting that second goal and then we would have made sure we tightened it up or they'd score.
"I think the quality they have got, they said, 'alright lads, you're going to have to continue to defend without much support from us because we have gone a goal down'.
"We had a great opportunity to win against the top of the league team and unfortunately we didn't take it because we didn't get the second. We paid the price today, sadly."
On his continuing injury problems, which increased against Arsenal with James Collins' premature departure, Allardyce added: "Ravel Morrison reported a groin (injury) on Christmas Eve and James we won't know how bad it is until tomorrow.
"Then you have your Winston Reids, Stewart Downings, Richard Vaz Tes and Andy Carrolls that are progressing but are still a little way away at the moment."