Sam Allardyce bemoans false expectations at West Ham after reaction to Hull win
Sam Allardyce believes West Ham have become victims of their own success after being booed off at Upton Park last week.
Last Updated: 31/03/14 7:57pm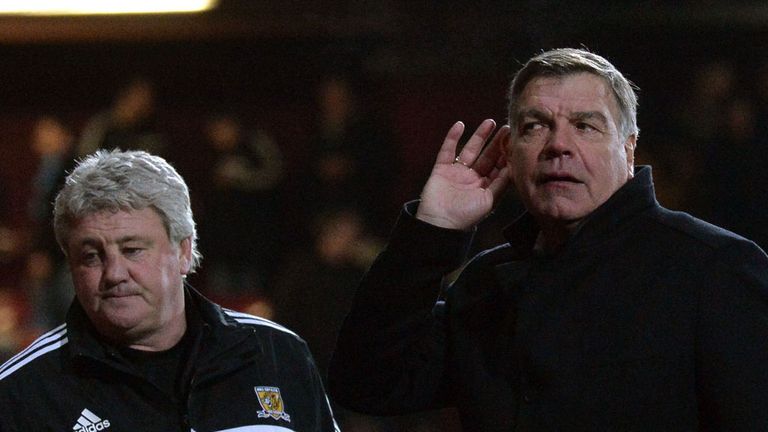 The 2-1 win was crucial in the Hammers' battle against relegation, but was met with jeers by the home fans, leaving Allardyce of the belief that last season's impressive campaign has created unrealistic expectations at the club.
Speaking ahead of Monday's clash with Sunderland, live on Sky Sports 1, he said: "I thought we over-achieved last year finishing 10th. No doubt about that.
"We had a fantastic season. Over-achievement always brings a greater expectation. That's why we have suffered at times this season, particularly at home.
"Last year we were immense. We only lost four games at home last year in the entire season. That was to Arsenal, Tottenham, Everton and Liverpool.
"This year at home has been much tougher. (But) we have put it right recently with four home wins from the last five games."
Asked where the Hammers should finish, Allardyce said: "We should finish no lower than 12th or 13th. That's about our top level.
"It would be the same as last season. We are building steadily and slowly."
Allardyce called for supporters to consider the impact of the jeering on his players.
"We can all play very well and lose and nobody in the Premier League will end up keeping their job," he added. "This is a winning game and winning industry. Life depends on winning effectively.
"Sometimes they (supporters) don't realise the effect they have on the players. We couldn't play football in empty stadiums, we can only play with an atmosphere.
"You only get the best out of players when the atmosphere is good. We have to create the atmosphere by giving them something to cheer about, we know that, but there are occasions when we do need their help.
"We do need them to lift the players. I still don't think they realise that anywhere in football how important that is."