Transfer news: Pablo Armero hoping to land permanent West Ham deal
Pablo Armero hopes he can do enough during the latter stages of a loan agreement to earn a permanent move to West Ham.
Last Updated: 08/04/14 1:28pm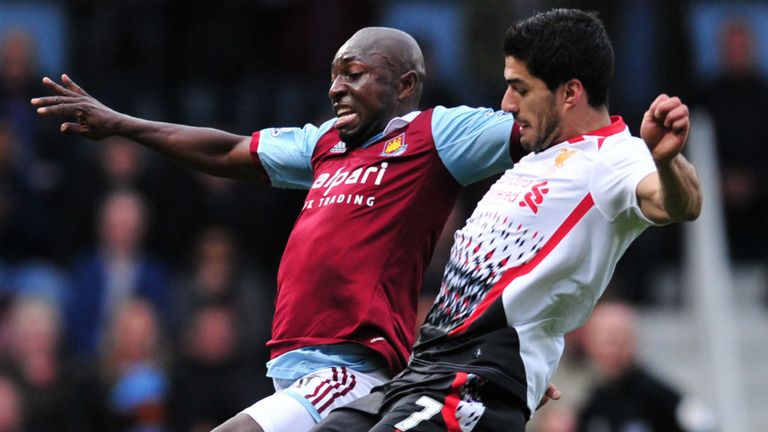 The Colombia international linked up with the Hammers from Napoli in January on a deal which is due to run until the end of the season.
He has had to be patient in his pursuit of first-team opportunities, but made his first start in Sunday's 2-1 defeat to Liverpool.
The 27-year-old full-back offered enough during that contest to suggest that he may be worth keeping on, and Armero would welcome the opportunity to discuss a deal after this summer's World Cup.
He said in the Newham Recorder: "Firstly, I think of West Ham and give the maximum result here. It is normal that as we are getting close to the World Cup I like to keep pace and be in full capacity.
"I would like to have a good end so in the future I have a new contract with the team."
On his performance against Liverpool, which saw him keep Luis Suarez and Daniel Sturridge relatively quiet, Armero said: "It has been a while without playing, actually from the beginning.
"It has been very important for me to play. I think I fulfilled what I wanted to do against Liverpool and I hope I can carry on enjoying the opportunities."
He added on adapting his game to meet the demands of English football: "It is a new experience for me, but it is very good. I like it.
"It is very fast and exciting and I like how the crowd enjoy the games. I think it is thrilling and encouraging playing here and I enjoy it."