Sky Sports Premier Predictor: Leicester City 50-50 to be relegated
By Harry Carr
Last Updated: 14/02/17 6:04pm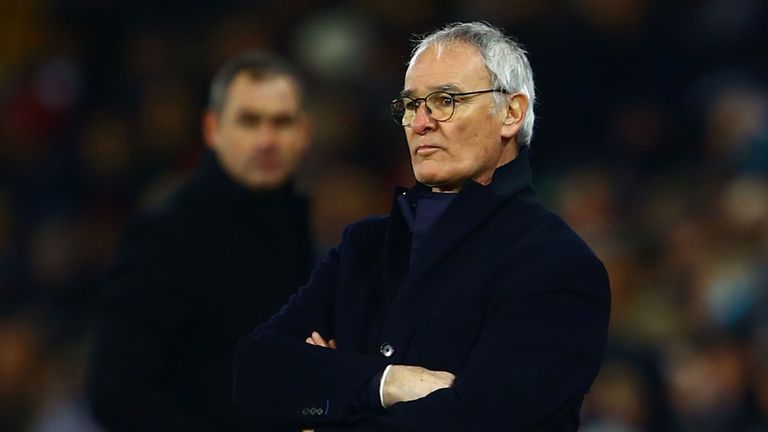 Defending Premier League champions Leicester have a 50 per cent chance of being relegated this season, according to the Sky Sports Premier Predictor.
Claudio Ranieri's men have lost their last five Premier League fixtures, including Sunday's damaging defeat at relegation rivals Swansea.
That wretched run of form has seen them slump to 17th in the table, just one point above the drop zone.
Now, the Sky Sports Premier Predictor - which uses an algorithm to rank results, previous performances and the difficulty of upcoming fixtures - says the Foxes' Premier League status is in the balance.
Hull City, Sunderland and Crystal Palace are the only teams currently expected to finish below Leicester, according to the Predictor, and last season's title winners will need to start picking up points soon if they are to reverse their shocking decline.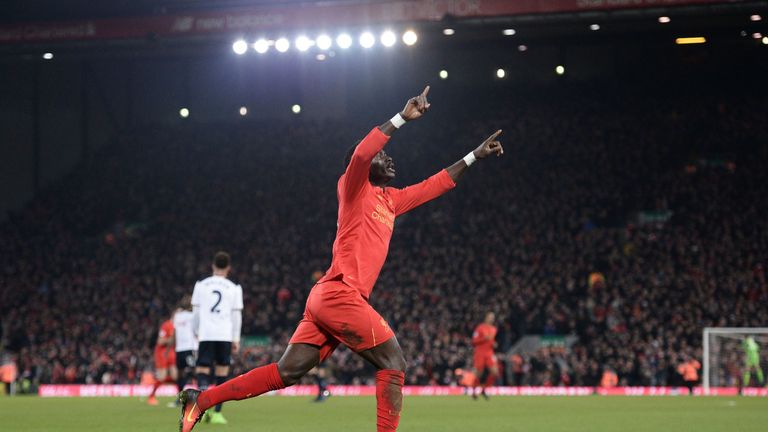 Elsewhere, Chelsea remain hot favourites to take the crown this season. The Predictor gives them an 87 per cent chance of lifting the Premier League trophy.
Manchester City, Arsenal and Tottenham remain the teams most likely to finish in the top four, although Liverpool have boosted their top four hopes with their impressive 2-0 win over Spurs.
Sky Sports Premier Predictor - % chance of Premier League finishing position
| Team | Winner | Top 4 | Relegated | Predicted pts | Predictor ranking pts | Change this week |
| --- | --- | --- | --- | --- | --- | --- |
| Chelsea | 87% | >99% | <1% | 84 | 835 | -6 |
| Man City | 4% | 68% | <1% | 72 | 694 | 18 |
| Arsenal | 3% | 64% | <1% | 72 | 726 | 10 |
| Tottenham | 2% | 61% | <1% | 71 | 771 | -31 |
| Liverpool | 2% | 53% | <1% | 70 | 702 | 31 |
| Man Utd | 1% | 51% | <1% | 70 | 687 | 13 |
| Everton | <1% | 3% | <1% | 60 | 607 | -1 |
| WBA | <1% | <1% | <1% | 53 | 494 | 4 |
| West Ham | <1% | <1% | <1% | 51 | 458 | -4 |
| Burnley | <1% | <1% | <1% | 50 | 423 | 6 |
| Stoke | <1% | <1% | <1% | 49 | 431 | 3 |
| Southampton | <1% | <1% | 1% | 46 | 480 | 24 |
| Watford | <1% | <1% | 2% | 45 | 384 | -13 |
| Bournemouth | <1% | <1% | 10% | 41 | 321 | -18 |
| Swansea | <1% | <1% | 11% | 41 | 365 | 16 |
| Middlesbrough | <1% | <1% | 22% | 39 | 397 | 1 |
| Leicester | <1% | <1% | 50% | 36 | 393 | -16 |
| Hull City | <1% | <1% | 58% | 35 | 326 | -10 |
| Sunderland | <1% | <1% | 61% | 35 | 322 | -24 |
| Crystal Palace | <1% | <1% | 84% | 32 | 345 | -3 |