Watford's departing manager Walter Mazzarri says he has no regrets from his time at Vicarage Road but sidestepped questions regarding a fall-out with Troy Deeney.
Mazzarri was sacked on Wednesday and will leave Watford after overseeing their final game of the season at home to Manchester City on Sunday, live on Sky Sports 2 HD.
The Italian began his press conference with a 14-minute long prepared statement in which he thanked the fans and players, while also pointing out his team had achieved "the magic 40 points".
Despite leading Watford to safety, however, Mazzarri has failed to convince the club's owners, with reports suggesting he had lost the support of his squad and Deeney in particular.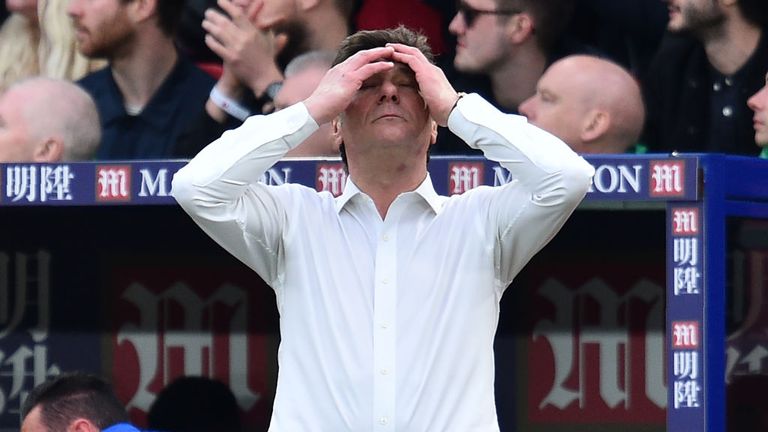 Mazzarri was tight-lipped about his relationship with the Hornets captain but said he had been a key member of the side.
"I want to speak about the facts," Mazzarri said. "Deeney is a player who scored more than last year, he played a lot this year and he helped the team reach the 40 points. This is what counts for me, nothing else.
"My choices this season have always been for the best of my team. When he was out it was because there was a decision (to be made). I knew why he had to go out. I want to thank him again and the players for giving 200 per cent."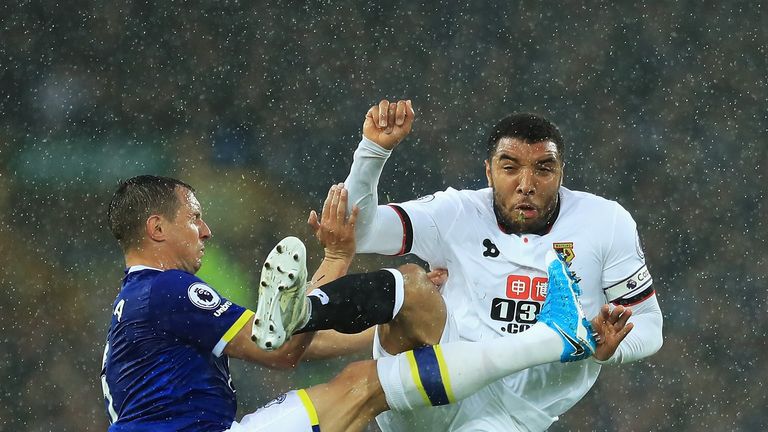 Watford have been hampered by injuries for much of this term, especially in defence, and while Mazzarri said he had no regrets about his time in charge, he did bemoan their luck.
"For someone that always wants more I always have the image in my head of when we were seventh and we beat Everton," Mazzarri said.
"I would like to have that squad for the rest of the season and then I think we would have been able to do greater things this year.
"Never in my career have I had so many injuries in one season. There were some games I did not even know who to put on the pitch. But, honestly, I don't have any regrets."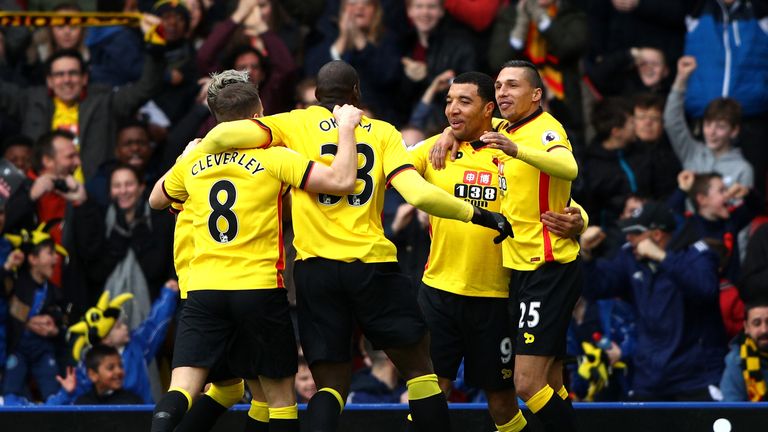 Watford could finish as high as 11th if they beat City this weekend but Pep Guardiola's side also need to avoid defeat to guarantee a top-four finish.
Mazzarri believes it was the correct decision for the club to clarify his future before the final match.
"I think it was the right choice," he said. "It also allows the last day to be a festive day with everyone happy because we will only be thinking about celebrating the team and not other things.
"When you leave here like this and it finishes, it is normal because I gave everything, I have been working 15 hours a day, every day, so I am very tired.
"I am also a bit disappointed because I was embraced very warmly here by the Watford family and it is normal that you feel a bit emotional.
"I am also happy because I managed to reach another objective in my career, which was to avoid relegation.
"It has been home since my first day here and they made me feel like I was at home."
Mazzarri also addressed suggestions that his lack of fluent English had been a problem this season.
"I am still learning the language," he said.
"I understand almost all the questions but I use the translator to give the perfect answer and not miss anything. (Mauricio) Pochettino took two years to learn the language."