Arsenal irresistible for Park
Park Chu-young's agent has described the opportunity to join Arsenal as too good to turn down even though the striker looked set for Lille.
By Patrick Haond
Last Updated: 30/08/11 3:25pm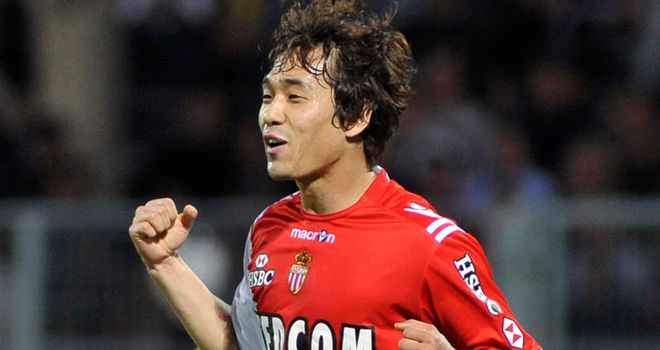 Park Chu-young's agent has shed light on why the striker decided to go to Arsenal when he appeared set for a move to Lille, describing the opportunity to join the Gunners as too good to turn down.
The South Korea international had been given permission to leave Monaco this summer following their relegation from Ligue 1, and French champions Lille were close to finalising a deal.
However, it emerged over the weekend that Arsenal were set to sign Park, much to the frustration of Lille.
A transfer to the Emirates Stadium has still not been officially announced, but it is expected to go through before Wednesday night's deadline.
The 26-year-old's representative, Maurizio Morana, has now revealed exactly what happened to change his client's mind.
Military duty
Morana has also spoken about Park's excitement at the prospect of joining such a club at this stage of his career as he must return home for two years' national service before the age of 30.
"We could not imagine what happened. On Friday, Arsenal contacted Monaco to know if an agreement had been found with Lille about a transfer," Morana told France Football.
"As it was not the case, Arsenal started to negotiate, then asked to contact the player.
"Could you imagine how a player from Monaco could refuse such a club?
"As he should come back to his native Korea later in 2013 for military duties, this could be his last contract in Europe.
"When Arsene Wenger directly calls a player and asks him to join Arsenal, it is difficult to refuse."
Morana also rejected suggestions that Park's conduct demonstrated a lack of respect to Lille.
"We are sorry for the Lille officials who acted in a very professional way, but I can't agree when I hear Park has no sense of morals," the agent stated.
"There is no link with moral sense or honour, it is only football."