Wenger to rest players
Arsenal boss Arsene Wenger says that he will field his fringe players against Manchester City in the Carling Cup on Tuesday.
Last Updated: 30/11/11 9:23am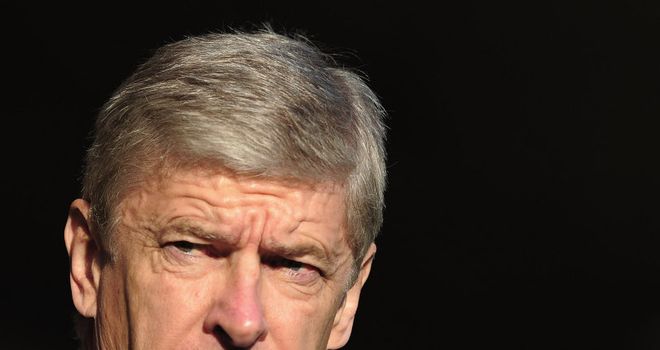 Arsenal manager Arsene Wenger has challenged his fringe players to show that they have the strength of character to come through Tuesday night's Carling Cup quarter-final against Manchester City at Emirates Stadium.
Wenger admits that he will have to make changes for the visit of the Premier League leaders, with the likes of captain Robin van Persie, Theo Walcott and Aaron Ramsey all in the red in terms of match fatigue.
The Frenchman, though, feels that on-loan Yossi Benayoun, Emmanuel Frimpong, Alex Oxlade-Chamberlain and Park Chu-young can all rise to the occasion.
Teamsheet
"I believe that some players are on the fringe of being really limited. I will rest some players, but I still want to play a team that has a chance to win the game," Wenger told Arsenal Player.
"Alex Oxlade-Chamberlain and Emmanuel Frimpong will play, but I consider them to be first-team players.
"Park is adapting to the level he is facing here and he has another opportunity against Manchester City tomorrow night to show that he can do it.
"Yossi has been absolutely fantastic, but we have so much choice in midfield and we play with three strikers.
"The chances for the midfielders are not so big and that is why he has not played as much as he deserves.
"The attitude of all the players that came in has been great, everybody helps focus the team to win and he does that as well."
City challenge
City too are likely to make a number of changes, with Samir Nasri, Gael Clichy and Kolo Toure likely to face their old club on Tuesday.
"What you call a second-string side for Man City still involves some very good players," warned Wenger.
"If you look at the team who played Wolves [in the last round] they still have seven or eight players, who you don't know if they are first or second string.
"The good news for us is that we expect to play against a strong side and that we know we will only go through if we produce a top-class performance. Let's focus on that."
"Every time Arsenal is involved it is our pride and ambition to do well," added the 62-year-old.
"We want to win the match and get through. Therefore, we will try to give absolutely everything.
"It is important for the whole club to show our strengths again."