Watford boss Gianfranco Zola takes positives from defeat by Hull City
Gianfranco Zola denied Watford's 2-1 defeat to Hull was a setback despite losing their seven-game unbeaten run.
Last Updated: 08/12/12 8:18pm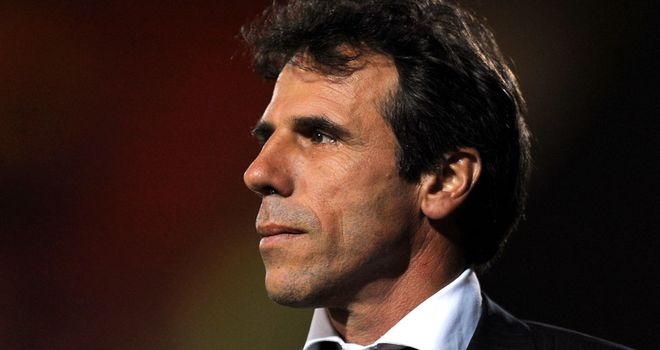 David Meyler headed Hull in front as Steve Bruce's men dominated the first half of the Championship clash and the Tigers doubled their lead through Robbie Brady despite Watford improving after the break.
The Hornets scored in injury time when Troy Deeney netted his seventh goal in six games and Zola insisted his side would learn from the loss rather than let it derail their recent efforts.
"I don't see this as a step back, it's just part of the journey," he said. "You can't expect with our team to win all the games.
"Sometimes you lose and you learn something from it, as I hope everybody will, and with more energy we go forward again.
Asked whether it was the result or performance that disappointed him the most, the Hornets head coach replied: "I think it was a bit of both, probably I'm more disappointed in the performance in the first half.
"The second half was better, the approach was better, we created more chances, we could even have drawn the game in the end but you can't give away 45 minutes like we did.
"We took a defender off, we put Marco (Cassetti) in the middle and Ikechi (Anya) has given something extra going forward, he was very good, and when (Almen) Abdi came on he's given us something very good in the middle.
"But the level of the team stepped forward in the second half and it was better, they were more worried defensively and that was the difference in the second half."