Watford manager Gianfranco Zola rues 'sloppy' Watford after Charlton claim New Year's Day win
Watford manager Gianfranco Zola lamented a "sloppy" first-half performance after Charlton won a seven-goal thriller.
Last Updated: 02/01/13 12:25pm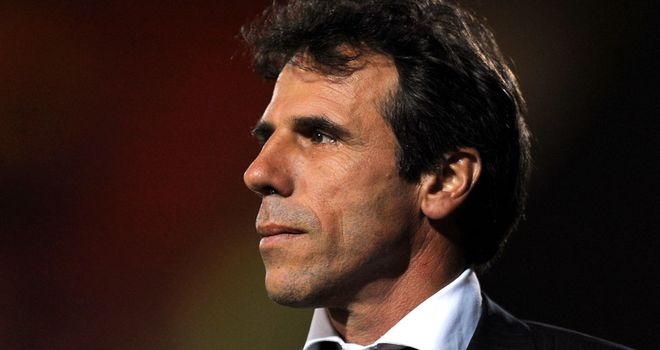 The Hornets headed into 2013 on a high after an impressive 3-1 win at Brighton on Saturday but despite taking the lead through Daniel Pudil, ended up 4-3 losers, Johnnie Jackson the matchwinner 12 minutes from time.
"We went in front but we were certainly not the normal team that we are," said Zola.
"The passing wasn't good enough, we were sloppy and it was very costly. We tried to get into the game, in the second half we did better, but sometimes it's too late.
"Maybe we had too many compliments (after beating Brighton) the other day and we went on the pitch with probably not the same awareness they had because they were winning all the second balls, all the headers and they found themselves 2-1 up by doing little.
"No disrespect towards them, but we let them get into the game too much because we were not sharp enough.
"We didn't manage to get the attention right and you can't afford that in this league.
"The second half was better. We tried to get the rhythm a bit better, more quality in the passing, but unfortunately our defending today wasn't the best.
"It's disappointing but a good lesson again for us. We will certainly be aware next time that after a good game you need to make sure you get the same concentration."