Watford manager Gianfranco Zola on the 4-0 win over Huddersfield
Watford boss Gianfranco Zola paid tribute to the club's fans after the 4-0 win over Huddersfield.
Last Updated: 20/01/13 10:54am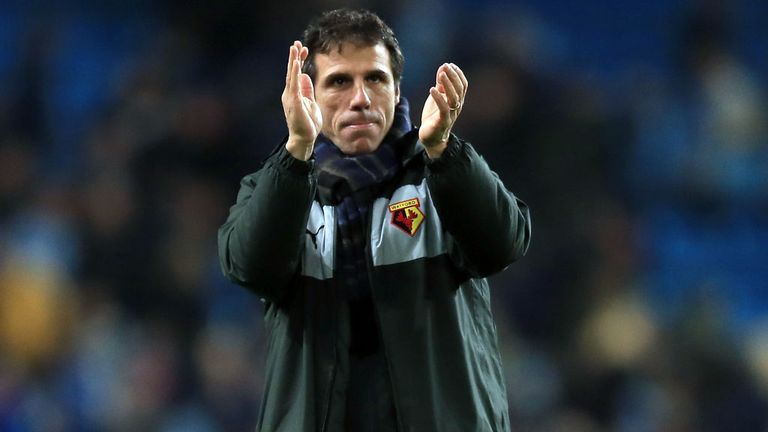 Over 100 Hornets fans showed up at the ground early to clear snow from the pitch and were subsequently treated to a ruthless display from their team, who cemented sixth place in the Championship.
Matej Vydra's two goals were sandwiched by Troy Deeney's penalty and Cristian Battocchio's first goal for the club - but Zola insisted the real stars of the show were the home supporters.
The Italian said: "I just found out that this morning, more than 100 supporters turned up here to help clear the pitch of the snow so I think they've been rewarded with this performance and they deserved it.
"I think we've played some better games than this but it was a mature game. The result is a little bit too hard towards Huddersfield because in the first half they made it very, very difficult for us, so we had to work hard.
"I think the goal towards the end of the first half helped the team a lot because we then, in the second half, managed to play the football that we want to play. They had to open up a little bit more.
"But it was mature because, as I said, playing at home and playing away is a completely different thing and we need to learn to do better when we play home.
"We know what we need to do when we are away from home, at home we need to improve and today's performance was excellent in terms of this."