Substitutions key for Gianfranco Zola after Watford beat Sheffield Wednesday
Gianfranco Zola believes a double half-time substitution was the key to Watford's 2-1 win over Sheffield Wednesday.
Last Updated: 06/03/13 7:38am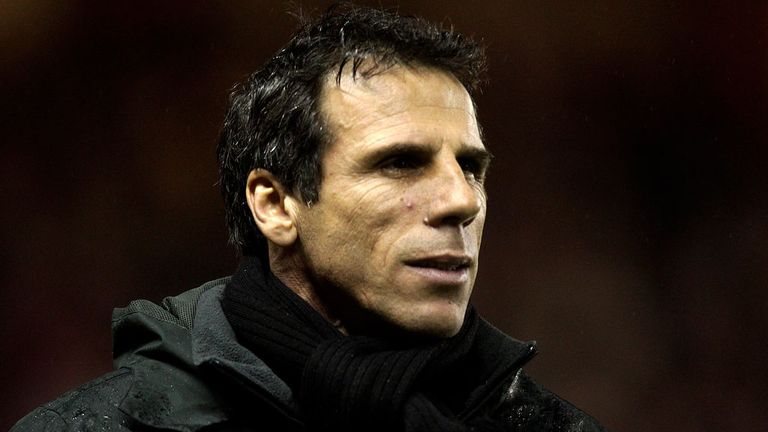 Michail Antonio's goal had given Wednesday the lead at the interval and prompted Zola to introduce Nathaniel Chalobah and Fernando Forestieri.
The Watford boss was rewarded with a brace from Forestieri which lifted his side into second spot following Hull City's defeat at promotion rivals Crystal Palace.
Zola said: "We know that it is getting tight for everyone, all the games are really difficult and so you need to win games differently.
"The quality [substitutes] that we put in to the second half has made a difference and it covered some of the difficulties that we had during the game, especially in the first half.
"They created a lot of problems and fortunately the two players that came on in the second half, they gave the excellent quality that we needed to edge to the win.
"They've really made a big difference. That's what you need when sometimes things don't work well, you need to be able to change things when it's needed and Fernando and Nathaniel did exactly that today.
"I think it was easy to point out the problems," Zola said when asked about his side's poor first-half showing.
"We were losing too many confrontations at the back and they were picking up all of the second balls, something that in this league you cannot afford to do, especially against good teams like we played today.
"And also we needed a little bit of extra quality going forward because in the first half our passes forward, apart from a couple of occasions, they were really, really poor, not good enough and not as good as they normally are. As soon as we improved that, things got better."