Championship: Gianfranco Zola in line for cash windfall if Watford are promoted
Gianfranco Zola is in line for a cash windfall if Watford beat Crystal Palace at Wembley on Monday.
Last Updated: 27/05/13 2:11pm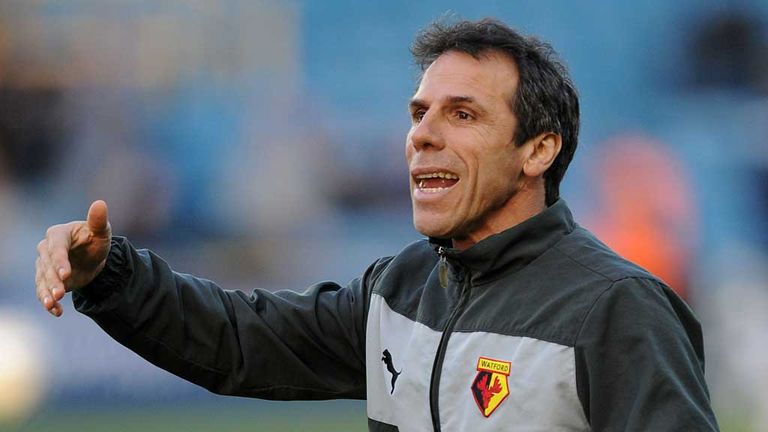 Zola anticipated a bedding in period in his first season at Vicarage Road, but he has been delighted with the progress of his young team.
The Hornets almost snatched automatic promotion on the final day of the league campaign but had to settle for a place in the Championsip play-offs.
"I have a bonus in my contract if we get to the Premier League," said Zola. "It is incredibly high because the owners didn't believe we could do it.
"Promotion this year wasn't the plan. I didn't think when I joined that in the very first season we were going to have a chance to get promotion.
"But it has happened and, trust me, if we have a chance then we are going to go for it.
"The owners didn't tell me they wanted promotion this year. I said this is a long-term project and if we don't make it this year, then we will try to make it next year.
"We're certainly going to be a better team next year, whatever happens."