Manuel Almunia enjoying his football at Watford
Manuel Almunia is delighted to be one step from the Premier League with Watford after enduring a tough time at Arsenal.
Last Updated: 27/05/13 2:11pm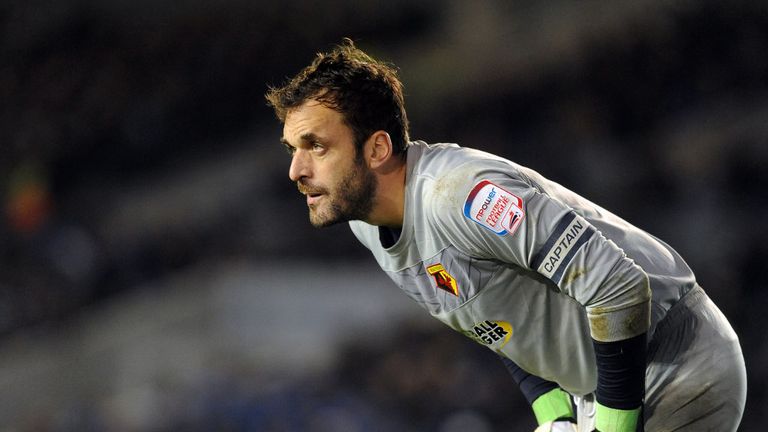 The Spanish shot-stopper spent eight years with the Gunners, during which time he picked up an FA Cup winners' medal and graced a UEFA Champions League final.
He was, however, to slip out of favour towards the end of his stay at Emirates Stadium - with the 2011/12 campaign seeing him bow out on a low note.
Almunia was released by Arsenal in 2012 and made the short journey across London to sign for Watford.
Stepping down into the Championship has allowed him to find regular football once more and he is now readying himself for a play-off final appearance against Crystal Palace on Monday - with a return to the top flight very much in his thoughts.
Almunia said: "If we are promoted I will be very proud for the club and the team and proud of myself, because it wasn't easy for me last season.
"I had many low days as I wasn't even in the squad so tried to enjoy life outside of football and train the best I could, so I would always be ready.
"Franco's (Zola) character is like that of a young player so he interacts with the players very well. Arsene Wenger keeps more distance away from the players."