Manuel Almunia feels inexperience cost Watford in the Championship play-off final
Captain Manuel Almunia says Watford's lack of experience counted against them in the Championship play-off final.
Last Updated: 28/05/13 3:37pm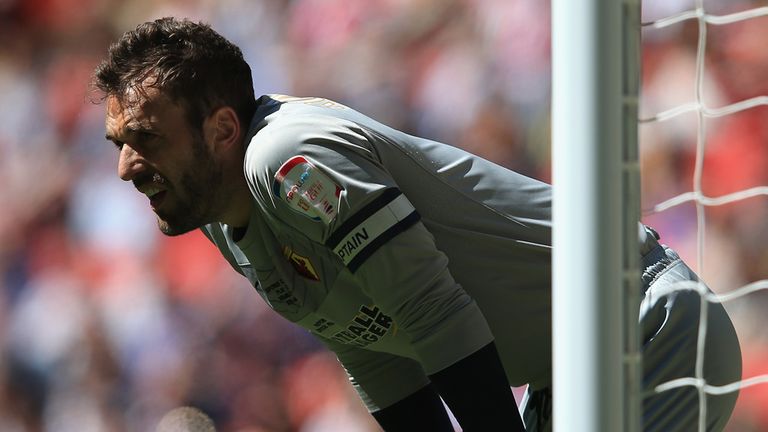 Kevin Phillips' extra-time penalty earned Crystal Palace a 1-0 victory at Wembley and a place in the Premier League next season.
The Hornets never got their passing game going and their defence kept them in the game.
"It's a final, there's always a winner and a loser," said former Arsenal goalkeeper Almunia, who himself made a string of superb second-half saves.
"We didn't play our football, we didn't display our quality and Crystal Palace did. They showed how strong they are. It's a massive frustration.
"We have a young side and they have to get used to these kind of games, mentally you have to be prepared to be in front of 80,000 people. It's not easy because it's the first time for many players and Palace have very experienced players.
"But for some reason we didn't play our football and there are no more chances this season to go up.
"We will have a lot of pain in a few days. The next few days it will be hard to accept that we are still in the Championship.
"But when next season starts, people will look back and say 'last season was unbelievable and we have unbelievable memories of being at Wembley, (and) the Leicester game'.
"The fans will look back and they will be very proud of us."