Watford boss Gianfranco Zola expects Troy Deeney to stay at club
Gianfranco Zola says there have been no bids for Troy Deeney and he is hopeful the striker will remain at Watford.
Last Updated: 19/08/13 1:50pm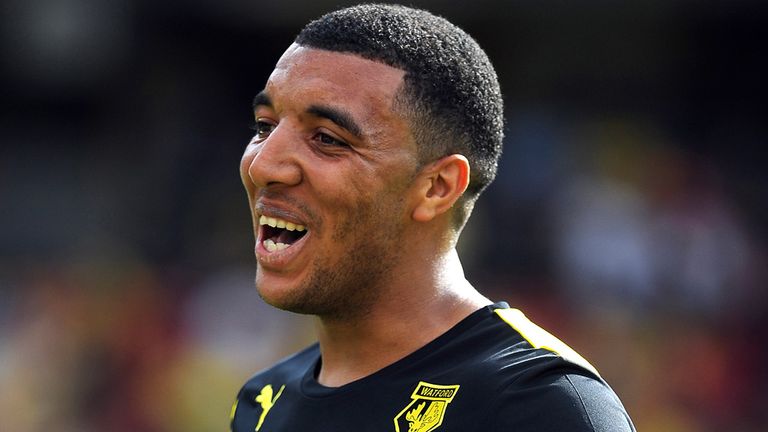 Deeney has started the new season in blistering form and has reportedly attracted the attention of Premier League clubs such as Tottenham, Fulham and West Ham.
While Zola leaves the club's transfer dealings in the hands of technical director Gian Luca Nani and chief executive Scott Duxbury, he is not aware of any formal offers being made and hopes Deeney will stay at a place where he has flourished.
Questioned on whether Deeney's form could lead to increased interest, Zola said: "Well that could be a problem. But I'm relying on the fact that here he has a good environment and also that we can help him to improve. So I'm really expecting and hoping he'll stay with us."
Zola said in the Watford Observer: "There have been no bids as far as I know. I understand there will be speculation because he is a player who is doing well and there probably is interest in him.
"It is natural but I haven't heard any more than the rumours I have read in newspapers.
"As manager, I would of course like him to stay but should there be a bid, I'm sure there will be other things to consider. At the moment, it is difficult to comment.
"He is an important player in the team and I would like to keep him with us but we need to wait and see what happens."