Transfer news: Wigan still keen on taking Arsenal's Park Chu-Young on loan
Wigan boss Owen Coyle is still hoping to take Arsenal's Park Chu-Young on loan, but finances are proving to be an issue.
Last Updated: 16/10/13 3:31pm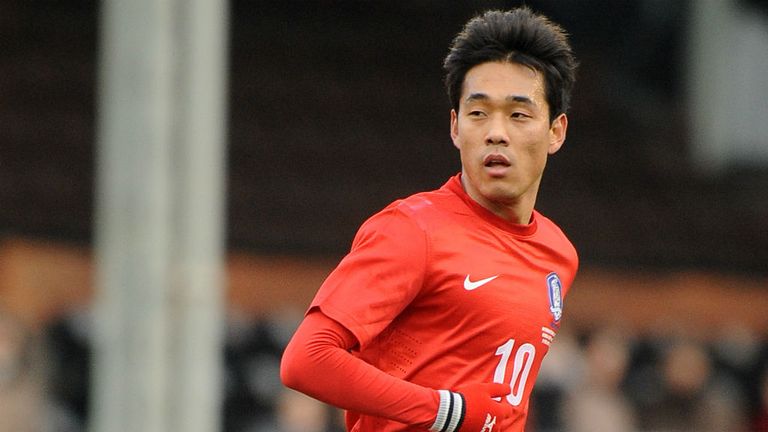 The South Korea international is believed to be keen on making a move to the DW Stadium as he requires regular first team football to keep his 2014 World Cup dreams alive.
Arsenal will, however, have to lower their demands if an agreement is to be reached.
Coyle will continue to explore the possibility of putting a deal in place - as he finds his attacking and creative options depleted through injury - but has made it clear that Wigan will not take monetary gambles in an effort to bounce back into the Premier League at the first time of asking.
He told the Evening Post: "We've spoken to Arsenal about Park, and the discussions regarding the footballing side went very well.
"Jonathan (Jackson, chief executive) was also having discussions with the financial people at Arsenal, but I think the package was just a little out of our reach at this moment in time.
"What people have got to understand is that, while we are looking to bring in very good players - which we have done - we will only pay Championship salaries, albeit with incentives and bonuses to do well. The players we have brought in have all come within our budget, and that will continue to be the case."
Coyle added: "I've heard a lot lately about the amount of money being spent by Championship clubs, but that is not an issue for Wigan Athletic.
"We run our football club very astutely, and we make sure we will never be in financial trouble.
"Several of the players we brought in over the summer took wage cuts to come here, such was their desire to come, and that's the way we go about our business.
"QPR spent more on one player - Charlie Austin - than we paid in total for our summer spending. That shows you how hard we have worked on that side of things, and come January there will be money available for us to strengthen further.
"We'd have loved to get Park in, of course we would, but we also have to understand the financial situation.
"It's not closed by any means, dialogue will continue between Jonathan and Arsenal and we'll see where it takes us.
"I'm led to believe that the lad himself is keen to come, because he wants to put himself in the shop window before the World Cup next summer. But it can only happen if there is a financial agreement, and that is what we are working on at the moment."