Clarke Carlisle backs Watford youth team manager after alleged race row
Clarke Carlisle hails Watford youth team coach David Hughes for taking his side off the field after alleged racist abuse
By Dev Trehan
Last Updated: 07/01/14 1:37pm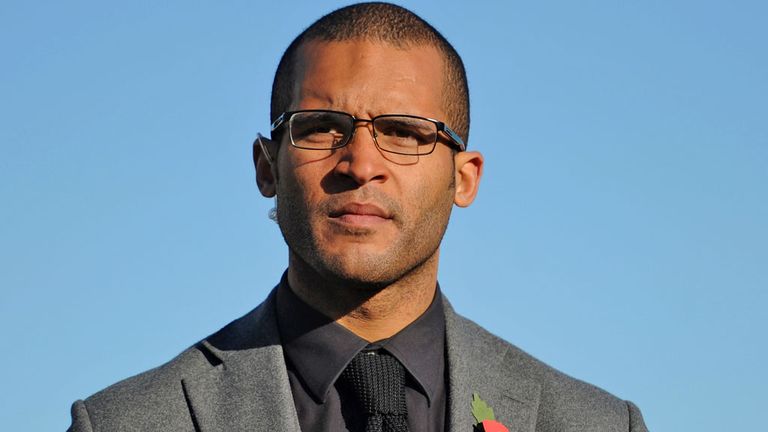 Watford's Under-19s were playing Italian Serie B side Latina in the Wojtyla Cup - a tournament created in memory of Pope John Paul II - when some of Watford's players were understood to have been the victim of racial abuse by opposition players.
Hughes subsequently removed his players from the pitch as a result of the alleged abuse and Carlisle praised his actions, insisting this type of discrimination against players is wholly unacceptable.
"I think it was outstanding and it shows that this will not be tolerated," Carlisle told Sky Sports.
"That's exactly what should happen if the issue is not being dealt with by the authorities or the people in charge.
"I've said this about all the tournaments - when we were talking about Poland and the Ukraine and the potential for x, y and z - that you place your faith in the officials.
"If the referee and the officials on the side do their job then the players will be escorted off the pitch and you can have some faith in the processes that should be followed.
"But if they're not being followed and the officials do not feel empowered enough to be able to do that then I think that managers and players are right to leave the field of play."
The FA has launched an investigation into the incident during the match in Rome, and Carlisle, a prominent campaigner for racial equality in football, hopes the punishment is severe if any wrongdoing is established.
"It's horrible to see it happening to that age group - it's horrible to see it happening anywhere," the former QPR and Northampton Town defender said.
"It's more disheartening and upsetting when it is the younger element because these are really impressionable minds, who probably won't have an understanding of why they are being subjected to this type of abuse.
"It is horrible and I hope that if there are any sanctions imposed the fact that effectively it is an offence against a minor will be taken into account as exacerbating."