World Cup: Australia defender Lucas Neill to miss out on place in Brazil
Lucas Neill has been told by Australia's coach he will not be heading to Brazil for this summer's World Cup finals.
Last Updated: 06/05/14 2:40pm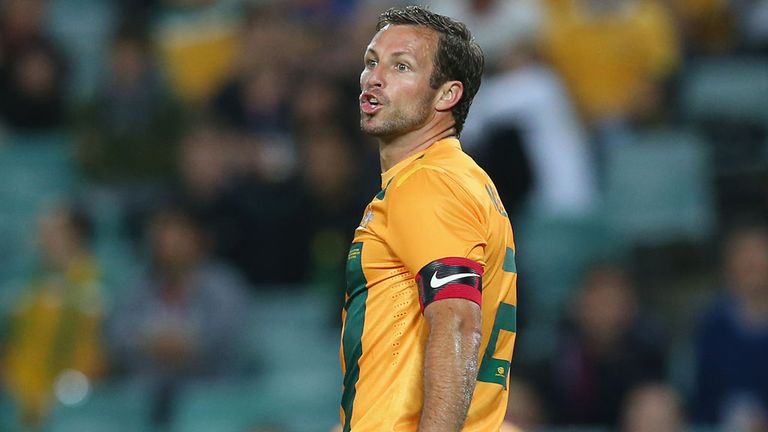 Postecoglou says niggling injuries and a lack of regular first-team football in recent months was the reason for Neill missing out on a trip to Brazil.
The 36-year-old former Millwall, Blackburn and West Ham defender joined Watford in February but managed only a few minutes on the pitch before being loaned to Doncaster in late March.
Postecoglou said: "In the end I just had to make a decision not so much about the recent history but the last six months in terms of form and fitness.
"There just wasn't enough evidence there for me to say he'd be able to hold up in a World Cup. It was a combination of a lack of regular football and the little niggles he got that made the decision for me.
"I had a conversation with Lucas regarding the World Cup squad and obviously before I announced the 30-man squad next week I thought it was important for me to speak to him directly.
"I informed him that he hasn't made the 30, from my perspective paying due respect to the fact that he's been the captain for six years and the captain of the World Cup campaign so far.
"It was difficult, he's worked damn hard to get himself ready and available. He's shown an enormous determination to go to this World Cup.
"You can see why he's played for his country as many times as he has and why he was a leader, he's gone down fighting."
Neill, who represented his country at the 2006 and 2010 World Cup finals, has collected 96 caps during his international career.
And Postecoglou added: "Certainly from my perspective, if post-Christmas, from January onwards, if he'd had four months of football under his belt, I guess a different decision would have been made."