Transfer news: Troy Deeney is not looking for a move away from Watford
Troy Deeney appreciates that his future lies in the hands of Watford, but says he is not looking to make a summer move.
Last Updated: 31/05/14 5:40pm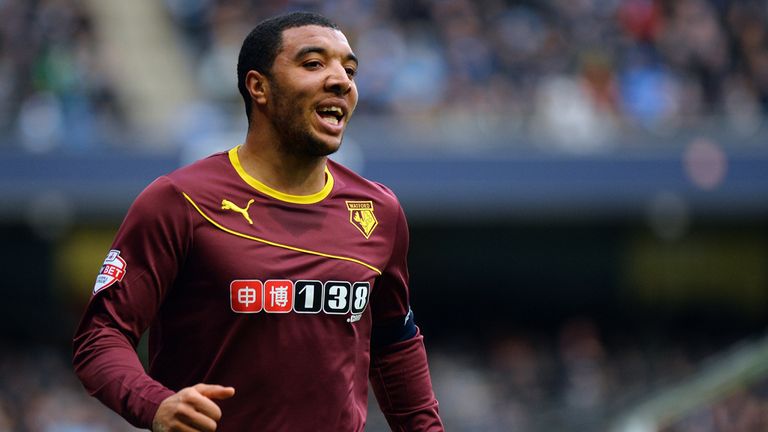 The highly-rated frontman has broken through the 20-goal barrier in each of the last two seasons, helping to underline his value at Championship level.
His efforts have drawn admiring glances from afar and transfer talk has been sparked on the back of Watford's failure to position themselves within the promotion-chasing pack in 2013/14.
Offers are expected to be tabled when the transfer window re-opens, but Deeney is reluctant to be drawn into a debate on matters that are out of his control.
He told the Watford Observer on his future: "I can't affect what happens.
"I think we're back in on June 23 and I go where I am told. I don't think the transfer window opens until July 1 so I'll definitely be here a week!
"But it's something that the club would have to answer. I am happy and everyone can see I'm happy.
"If the club gets a good offer they'll sell me, if not they won't.
"If nobody bids for me then I won't say I want to leave because nobody wants me."
Deeney has also offered his opinion on the transfer business Watford should be looking to carry out, with characters similar to those signed up last summer - John Eustace, Jonathan Hogg and Fitz Hall - required to take the club forward.
Asked if he would like to see more British players brought in, the 25-year-old said: "This will sound stupid but it's basically common sense, you've got to look carefully at who you bring in.
"The people who stood out last year were Eustacy, Hoggy, Fitz to an extent and Nyron (Nosworthy), but he wasn't involved as much because of injury.
"They are people that know the league, they know the English culture and what needs to be done to win matches.
"If you sign up someone like a Chris Eagles, who is a good flair player, but he isn't what we really need. We need leadership in the dressing room on and off the pitch, that's my opinion on it."