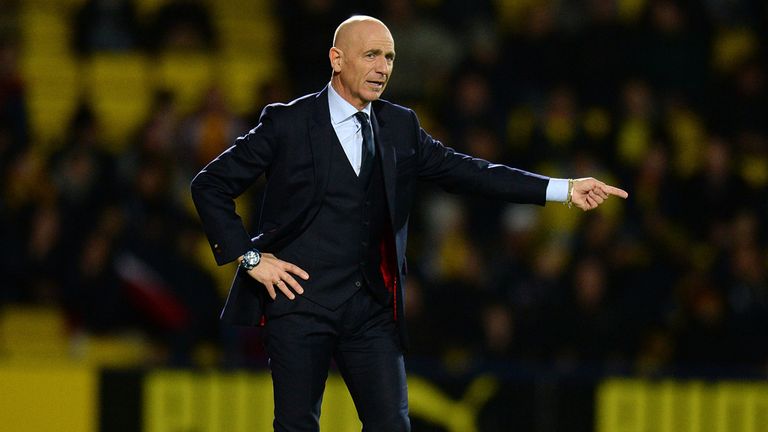 Watford head coach Beppe Sannino has told Sky Sports News HQ he has no plans to quit the club, despite rumours of unrest in the dressing room.
The Italian has also downplayed suggestions some of his squad are unhappy, speculation which was sparked by Lloyd Dyer's apparent angry reaction to his goal in Watford's 2-0 win at Rotherham on Wednesday.
The 31-year-old ran halfway across the pitch and shouted at the Watford bench, seemingly in the direction of his head coach.
Dyer rejected the chance to play Premier League football with Leicester City in favour of a longer contract at Watford.
However he is yet to start a league match, being restricted to three substitute appearances.
Sanino has denied there was a dressing room showdown immediately after the final whistle in which he told he players he no longer wanted to be manager.
Watford have also refuted suggestions there were emergency talks between Sannino and sports director Gianluca Nani following the match at New York Stadium.