Chris Hughton says Brighton's past failures in play-offs were a learning curve
Last Updated: 20/04/17 6:02pm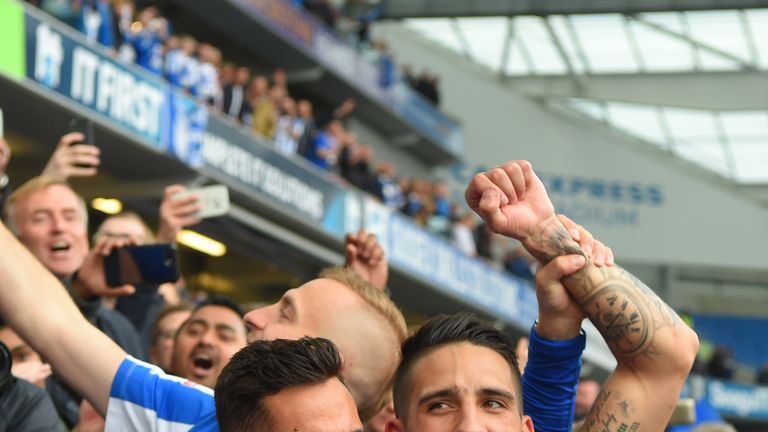 Brighton manager Chris Hughton says the club's past disappointments were a big learning curve having achieved promotion to the Premier League.
Hughton's side confirmed promotion to the top flight on Monday, having lost in the play-offs in three of the previous four seasons, and are now setting their sights on the Championship title.
The former Newcastle and Norwich manager, speaking on the EFL Weekly podcast, says previous failures are all now worth it in hindsight, and says the players deserve the credit.
"Last season was a learning curve. We enjoyed being in that top group of teams but then we had the disappointment. But it was certainly worth what we went through last season.
"When we managed to get promotion, I think that's what most people were thinking: how far this club's come. There were periods where this wonderful place we've got now might not have been there.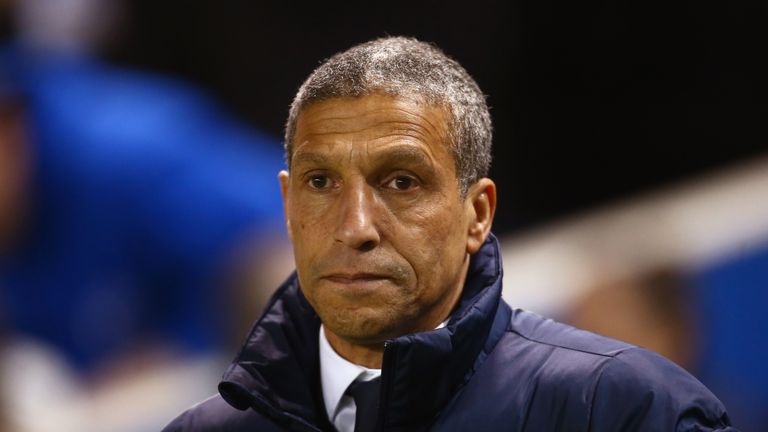 "It's nothing short of what the players deserve. You can talk about money and cars but you want them to have achieved their ambitions and I'm delighted for them.
"After the celebrations, we're now back to the reality of a difficult game but the players are used to that change in emotions. We've still got something really exciting to play for and the season will be a better season if we manage to finish top."
Brighton can win the title with victory at Hughton's former club Norwich on Friday, live on Sky Sports, but the 58-year-old is not thinking about previous ties.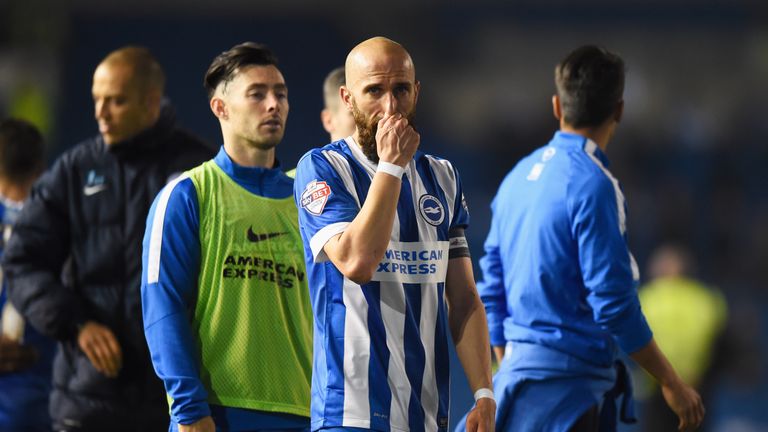 Hughton did, however, give thanks to former employers Newcastle, and says his experience and St James' Park was invaluable.
"It's not really about winning it against Norwich (his former club); the bigger part of me will get satisfaction at doing it on Friday because it's the first opportunity we have. It will be good to go back - a lot of friends are still working there but it's about the first opportunity to do it.
"I'm very fond of Newcastle and although I left them some years ago it was wonderful to work there. It's the club that gave me my opportunity to manage and that's something I'll always be grateful for.
"There are a lot of good people there and it's been great to be competing with them at the top. It would be unfair to single a club out (who I want to come up with us) but I thoroughly enjoyed my time there."