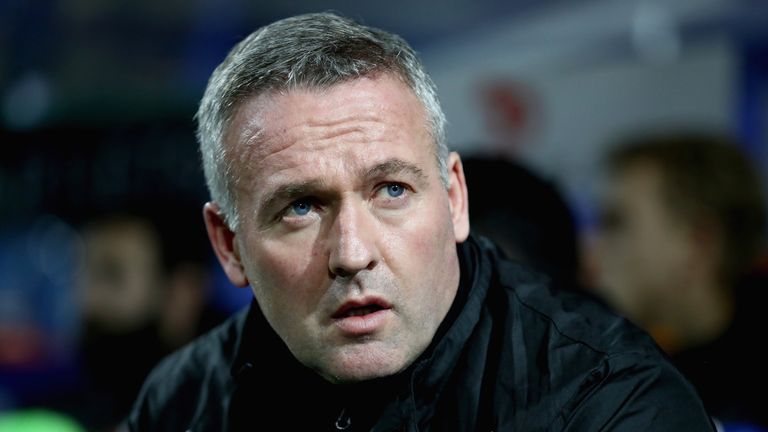 Paul Lambert says he is continuing to plan for next season despite reports Wolves' owners are looking for a new manager.
Sky sources this week said Chinese owners Fosun had lost faith in Lambert in the wake of conversations about the club's transfer policy.
The Scot told Premier League Daily on Thursday there is "no rift" with his bosses and said he hopes to carry on as manager after leading Wolves to Championship survival in his first six months.
"There's really good people there," he said. "I met the president of the football club when he came over for the Chelsea game [in the FA Cup in February], he was excellent.
"The pre-season is organised, we've identified players we'd like to try and help us.
"I love being at Wolves, I really do. I just feel comfortable there, and I think I've a good rapport with the supporters which is really vital to me."
Asked if he sees his future at Molineux Lambert said: "Absolutely. You never know what can happen in football, the way things go, but I'm the manager of Wolves and I'm proud to have done it.
"I'm looking forward to my break and looking forward to next season."