Holloway in race to sign winger
Ian Holloway is hopeful he can persuade winger Jason Puncheon to snub other offers to join Blackpool.
By Jessica Miller
Last Updated: 28/08/11 2:11pm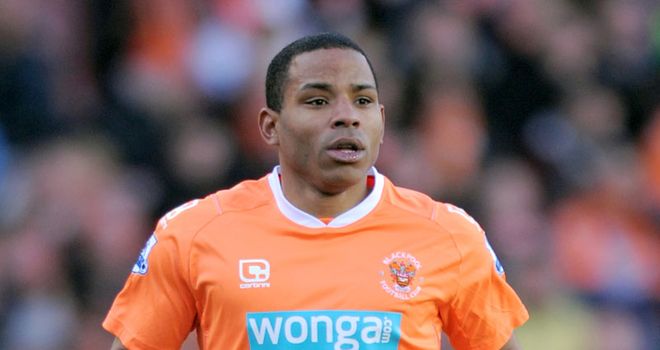 Ian Holloway is hopeful he can persuade winger Jason Puncheon to snub other offers to join Blackpool.
The Blackpool manager will have to use all of his powers of persuasion to bolster his team in a deal thought to be worth £1m.
With money in the pot the fee is not the problem, but Holloway admits he will have to persuade Puncheon to turn his back on top-flight football and sign for the Seasiders.
"I've been after Jason Puncheon from the time I signed him on loan till now. Can I get him? I still don't know at the moment, we're still trying," said Holloway told the Blackpool Gazette.
"He belongs to another club and other clubs want him as well.
"Unfortunately, we're not the only football club in the world.
"It is nothing to do with the price Southampton are asking, it is to do with who else might want him because he played so well for us on loan last season.
"He might be being bought as I speak by someone else, who have an awful lot of money now and who are in a higher league than us."
Failed signings
Holloway is keen to sign the 25-year-old having lost out on a couple of key targets recently.
Blackpool wanted Aston Villa midfielder Barry Bannan who spent a successful loan spell at the club during their Championship promotion campaign.
The Tangerines boss appears to have hit a brick wall, saying: "I asked but he isn't available. I said to Villa boss Alex McLeish 'do you want to sell him or loan him out?' but he isn't available.
"They haven't got a big enough squad and he is doing quite well for them."
Transfer deadline
Holloway is confident they can recover from the disappointments of this transfer window as the loan window is available to him in the Championship.
"As I keep saying, I don't want anyone getting wound up or stressed about us having to make signings before the end of the deadline because the truth is that our window doesn't shut - and this is the whole stupidity of it.
"It closes for a week and then we can take emergency loans.
"So there will be all sorts of players available who aren't wanted by their clubs.
"We couldn't do that last year. This year - with the rules being as they are in the Championship - we can."