McClaren sceptical over signings
Steve McClaren is not confident of adding to his Nottingham Forest squad before the clash against Derby.
By Soriebah Kajue
Last Updated: 12/09/11 6:34pm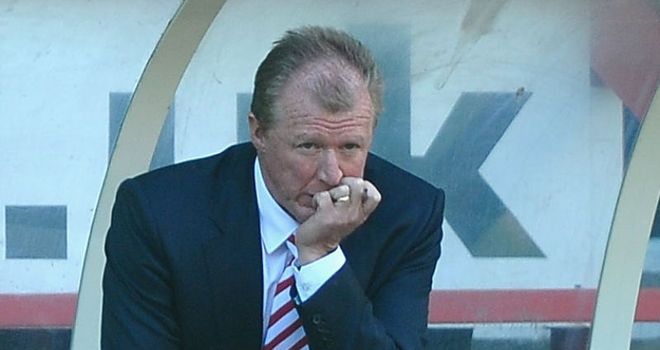 Steve McClaren is not confident of adding to his Nottingham Forest squad before the clash against rivals Derby.
McClaren had voiced his disappointment at the club's inability to secure three or four of what he would class as "stellar" signings.
Forest have only won once in their opening six games and are currently 21st in the Championship, while Derby are flying high in fifth place.
The loan window opened last week but the former England boss does not expect a rush of signings at the City Ground before the arrival of their fierce rivals.
Present
"I would like to but the way it is going at the present moment, I don't expect to," he told the Nottingham Evening Post.
"But we are trying, that is my job and is probably why I have spoken out. I am fighting for the team, fighting for the fans and want them to be proud of the team."
Forest were able to augment their squad with the signings of Ishmael Miller and Matt Derbyshire from Premier League teams to spearhead their challenge to the top flight.
Nevertheless, McClaren is of the opinion his big-name marksmen should have been recruited earlier in the summer, so that they could acclimatise to their new surroundings better.
Adamant
The pair have scored just a goal apiece so far this term - with Miller's coming in the Carling Cup against Wycombe - but the Forest chief is adamant they will come good.
"Ishmael Miller and Derbyshire came in late, we got them after about three games (into the season) and they are building up minutes and fitness," he added.
"We did not get them in early enough. We are paying the price and playing catch up, but we will catch up. This can be a good team.
"Like I said to the players, with the attitude they have shown and the hard work they are putting in, the fans and the players have to stick together.
"That is the key message - everybody has to stick together. It is going to be hard; it always is at the beginning."