Bates rejects McCarthy talk
Ken Bates has distanced Leeds from reports they had offered manager Mick McCarthy the chance to succeed Simon Grayson.
Last Updated: 15/02/12 4:16pm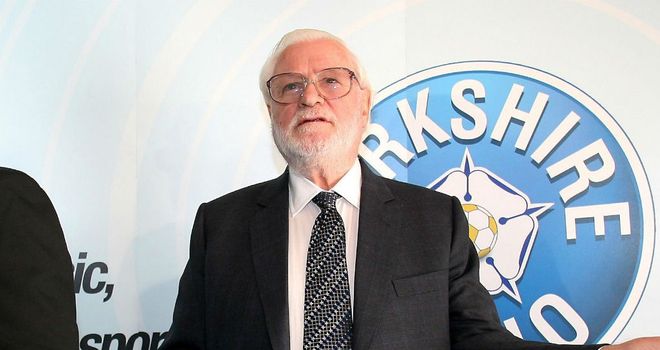 Leeds United chairman Ken Bates has distanced the club from reports they had offered manager Mick McCarthy the chance to succeed Simon Grayson.
The former Republic of Ireland boss is out of work after being dismissed by Wolves on Monday and it had been thought the Championship side had moved for the 53-year-old's services.
It had been suggested McCarthy had been offered the Elland Road post, however, Bates insists he does not even have the Barnsley-born manager's number.
Speculation
"The world and his wife has applied for this job because it's a good one," Bates told Yorkshire Radio.
"(On Tuesday) a national newspaper said we had already approached McCarthy and offered him the job.
"I don't know where McCarthy lives or what his telephone number is. It's just speculation gone mad."
Meanwhile, Bates has criticised fans who protested against the running of the club last Saturday ahead of their Championship game with Brighton.
Investment
Bates has defended the level of finance invested this season on the playing squad and that the fans' actions will only deter potential investors from coming on board.
"Leeds United will be making serious changes to their approach to their playing staff next season as I have said repeatedly," Bates continued.
"Our budget this year was £9.5m and our wage bill was actually £12m because we backed Simon Grayson in his judgment which frankly has proved not to be the best.
"When fans chant 'where's all the money gone' then obviously £2.5m has gone on wages for a start. Where do they think the money has come from? Do they think it grows on trees?
"These people prancing up and down waving their banners have got no positive solution to what they perceive as a problem. If anything they add to it by deterring potential investors.
"But even then they're not going to just come in to subsidise wages. We're trying to raise £15m to buy the ground; at Chelsea it took 10 years to raise £1.5m."